In 2014, on a regular school day in Mkushi, rural Zambia, 17-year-old Dexter Chilunda found himself being unexpectedly collected by members of the anti-poaching organisation to which his father belonged.
"They told me we have lost our Dad. He was shot by poachers. I couldn't believe it. He was everything to me."
Dexter, along with his six siblings, tragically lost their father when the task force he led fell victim to an ambush near Kalabo in the Western Province.
"I grew up watching him doing a lot of work bringing in bad people. Poachers, traffickers, he fought for justice and what was right."
Within its borders, Zambia is home to at least 31 distinct classified ethnicities, with the largest being the Bantu-descended Bemba people, constituting only a fifth of the population. Yet, the nation grapples with pervasive poverty and political instability, making it a fertile ground for illicit activities, especially poaching.
In 1964, the central Sub-Saharan ex-British colony achieved its independence and adopted the name Zambia, derived from the Zambezi River, which ranks as the fourth-longest in Africa. Similar to many nations in the region, Zambia boasts abundant natural resources, including diverse and thriving wildlife populations.
Dexter's father embarked on his career against poaching in 1992, a journey that began five years prior to Dexter's birth. Following his father's murder, Dexter felt it was time to begin his own chapter, dedicated to continuing his father's legacy. After graduating from high school, he earned an internship opportunity with the notable conservation NGO, African Parks.
Following six months of rigorous initial training in weaponry, first aid, casualty handling, navigation, and tactical manoeuvres, he furthered his education in the fields of conservation and business. Subsequently, he embarked on his duties in ranger operations.
"When you leave your house, put on your boots, and tuck in your uniform, there is no guarantee you will be back home. There are so many dangers, snakes, black mambas, pythons, aquatic animals such as crocodiles and hippos. Hippos have a very high kill rate across Africa."
Dexter elaborates that within their line of work, they have sadly grown accustomed to the loss of game rangers with a frequency of every few months. He recalls a poignant incident from two years ago when he tragically lost a close friend, who was fatally trampled by an elephant while leading a tourism expedition. He emphasises, "The animals don't understand why we are there – to protect them." Nevertheless, he points out that in the past year, authorities have been making substantial investments to reduce casualties and enhance safety measures.
The frequency of encounters with poachers varies unpredictably, influenced by factors such as black market trends that are challenging for authorities to anticipate. Despite these challenges, authorities have managed to achieve notable successes in their initiatives to engage with indigenous communities. The goal is to dissuade them from turning to poaching, a result of their vulnerability stemming from persistently high poverty rates. These economic hardships often lead locals to resort to bushmeat hunting as a means of survival.
With still a long way to go, Dexter, describes the incredible progress that has been made over recent years, "When I first started six years ago it felt very unlikely things would be where they are now. We have more technology. Before we only had GPS but now we have cybertrucks which record everything such as water levels, wildlife numbers. We now have helicopters and drones."
In 2021, the British Army arrived to provide essential training on operational tactics, and this intervention has had a profound and enduring influence. Dexter has accomplished five successful 'takedowns' out of seven encounters with poachers in the wilderness. He perceives that the government has now started to prioritise conservation earnestly and is collaborating with multiple partners to ensure rangers receive adequate supplies and support.
In conclusion to our interview, Dexter puts forward an important message. "Conservation cannot just be fought by us, but by each and every one of us."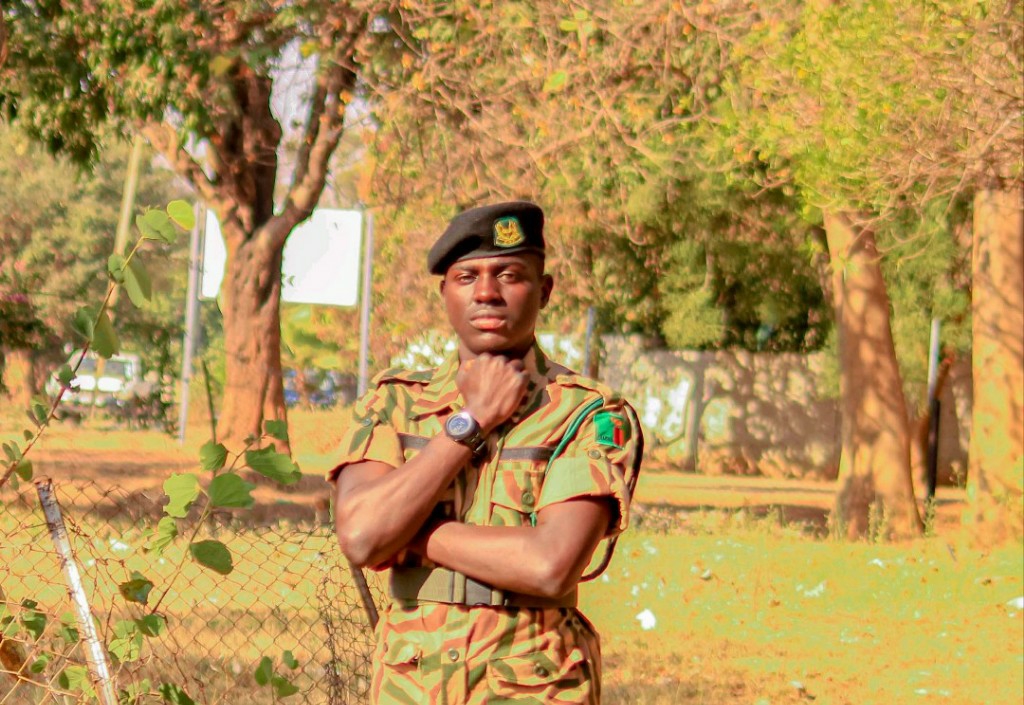 Dexter on completing his game ranger training.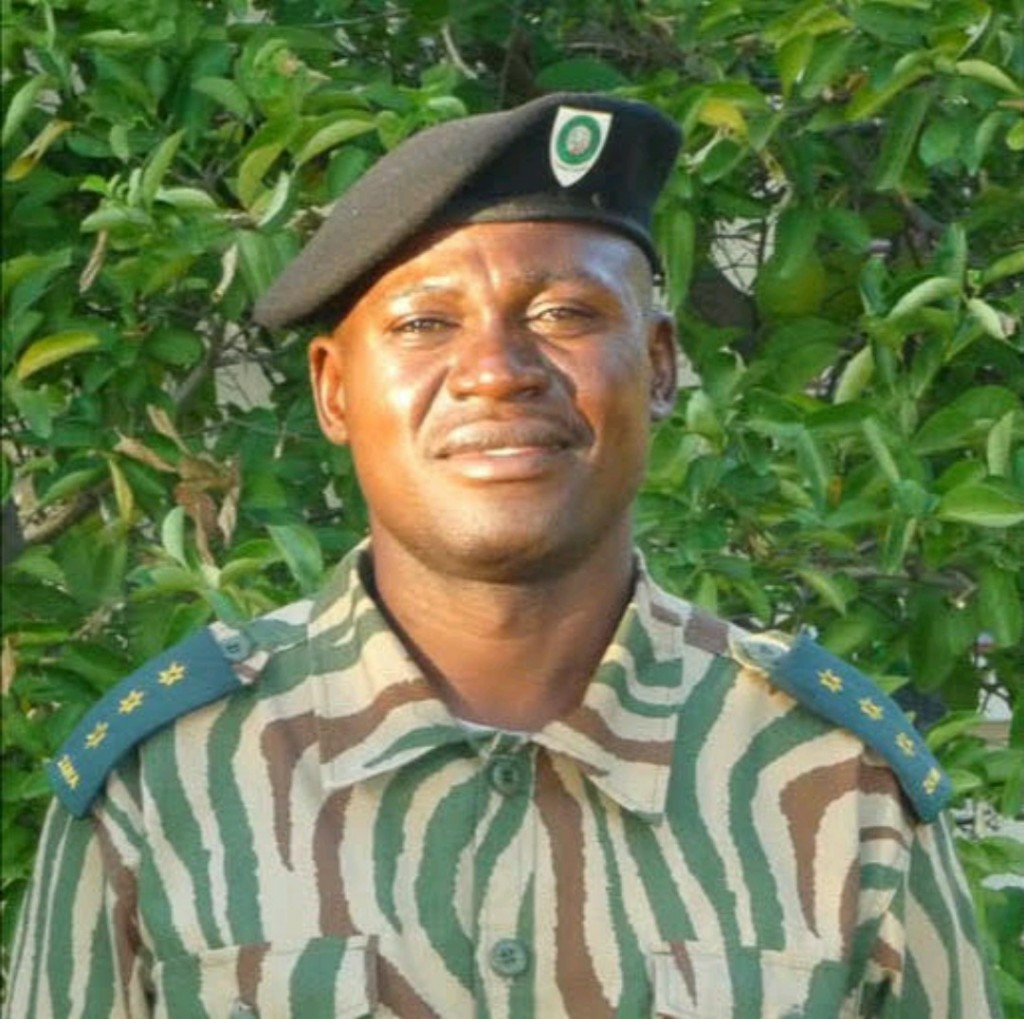 Dexter's father Mr Chilunda who was tragically killed in an ambush by poachers.
BACK