Blog
This is where you'll find all the latest updates from Restore Our Planet.
---
Red Squirrels in the UK: where are we now?
February 1, 2023
The United Kingdom is host to two species of squirrel, the indigenous red (Sciurus vulgaris) and invasive grey (Sciurus carolinensis) from North America.
As the maps show, the story for red squirrels over the past seven decades has been disastrous following the introduction of invasive greys, allegedly introduced to the UK in the 1870s as ornamental species, expanding rapidly through native territories.
Nature England in 2018 published estimates that The British Isles hosts populations of 287,000 reds and 2.7 million greys. While outnumbered over 10 to one, reds maintain a number of strongholds across the country. Apart from western Ireland, Scotland and the north more generally, islands have naturally become important havens such as Brown Sea Island, The Isle of Wight and Anglesey.
Anglesey reds are a remarkable story of recovery becoming almost extinct by 1997 with 40 individuals remaining in one woodland from one female bloodline. Through systematic efforts to eradicate greys from the island alongside reintroductions, the red squirrel population now sits at around 700-800 individuals.
In Scotland, a recent survey shows the number of reds is on the rise thanks to efforts from local conservation groups. The fourth annual survey of 659 participants reported sightings of 255 grey and 659 red squirrels respectively across the Highland Boundary Fault Line stretching from Argyll to Aberdeenshire.
Greys outcompete reds by carrying a strain of viruses known as Parapoxvirus, the adverse effects of which they appear to be immune, unlike reds which perish from the disease. Greys also consume vast quantities of 'unripe' fruits which reds cannot, denying the latter a staple food source they have evolved to depend upon. Reds also reproduce at a far slower rate when exposed to stressful conditions.
Given the high numbers of greys as well as much public opinion against specific eradication methods, new techniques such as 'fertility controls' have been trialled over past years with the Animal and Plant Health Agency (APHA) currently in its fifth and final year of the research phase for oral contraceptives.
Though the story for red squirrels over the past several decades has been bleak, these small victories, as well as a groundswell of organisations and volunteer groups across the UK, push towards a tipping point in favour of reds in coming years.
A combination of efforts to repopulate forest corridors linking up isolated red populations, effective grey squirrel fertility controls and supporting monitoring groups on the ground, shows that reds could be on the verge of making a gradual but promising return.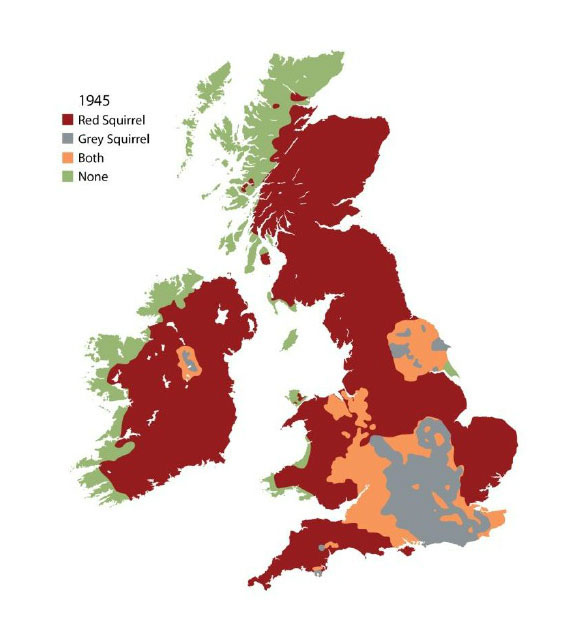 Maps by Shuttleworth C. @ Red Squirrel Survival Trust.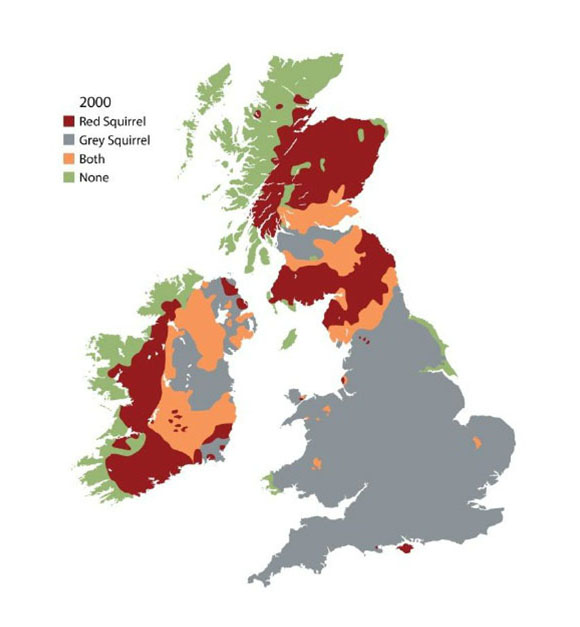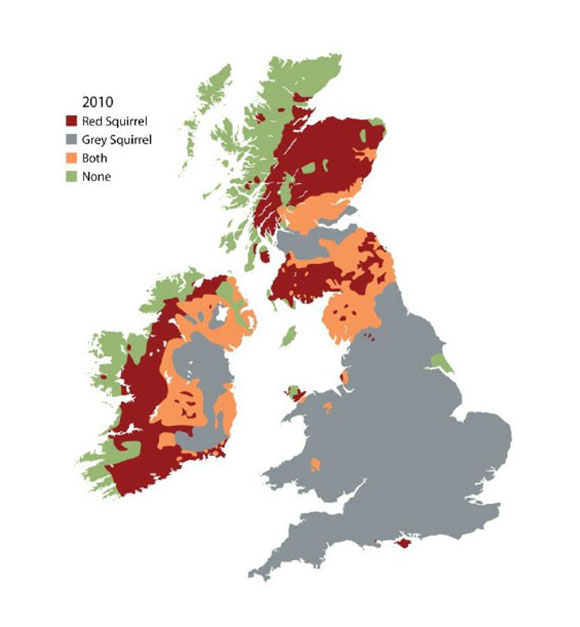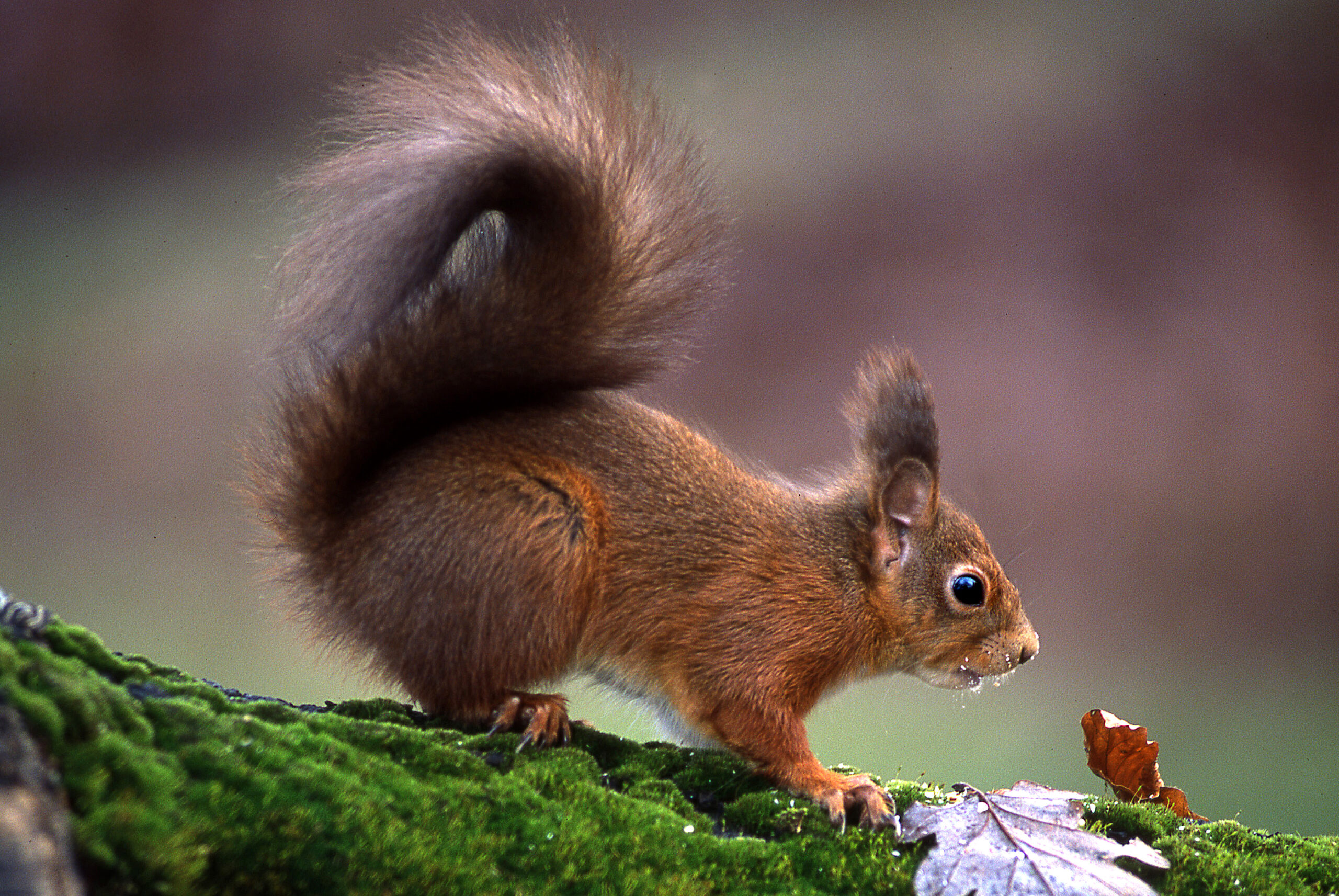 Red Squirrel © Allan Potts
---
Tacugama Chimpanzee Sanctuary: Saving Apes in Sierra Leone
December 7, 2022
Walking through a remote village in 1985, Sri Lankan Bala Amarasekaran and his wife came across a sick baby chimp tied to a tree. Horrified to see the distressed ape they bought 'Bruno' for $20.
Due to the high demand for trafficked animals for bushmeat and as exotic pets along with severe poverty exacerbated by the civil war (1991-2002), Bala soon found himself housing seven rescued chimps. Over the years he has managed to secure new premises and expand facilities. Now Tacugama Chimpanzee Sanctuary cares for over one hundred chimps with a large team of scientists, vets and rangers.
'When we meet the chimps they are often in deplorable conditions, tied-up, maltreated'. – Daniella Samura, Head of Comms for the Sanctuary. She says captive chimps sell for around $200. 'In the wild, they stay with their mothers until seven years old, so when humans capture them they keep them in unethical conditions, and don't give them proper food.'
Being the only major wildlife sanctuary in Sierra Leone, the organisation advocates for not only chimps but for a range of animals, habitat protection, conservation policy and research.
The west-African nation has seen severe large-scale deforestation over the past decades as locals claim more land leading to the depopulation of wildlife pushing chimps onto the endangered species list.
People continue to encroach into the Western Area Peninsula National Park where Tacugama is located, fell trees and sometimes poaching animals.
Worsened in recent years by the effects of the pandemic, destructive practices have spread to other national parks where Tacugama work such as the Loma Mountains, Gola Rainforest and Outama-Kilimi.
'Sometimes we get a call from right out in the provinces where people see a chimp.' Says Samura. 'We are always in the field, especially in the outreach department, always there are guys in the field talking with people from different organisations to ensure that things get done.'
The sanctuary was closed to visitors during the pandemic as chimps are vulnerable to human-borne diseases as they share 98.6% of our DNA. Staff are diligent with hygiene safety and still use facemasks.
'It's also fun to work here, I take pictures of them for social media. But they are very intelligent, if they don't know you, they throw rocks at you. Sometimes it's just beautiful to look at them.'
'We do large amounts of outreach to build awareness and educate.'
With growing advocacy, Sierra Leonians are beginning to embrace pride in their national animal – a flagship species, meaning the protection of chimps means greater sustainability for the wider ecosystem.
Support for the sanctuary comes from eco-tourism such as tours, bird-watching and hiking as well as donations from well-wishers and an 'adopt a chimp' initiative.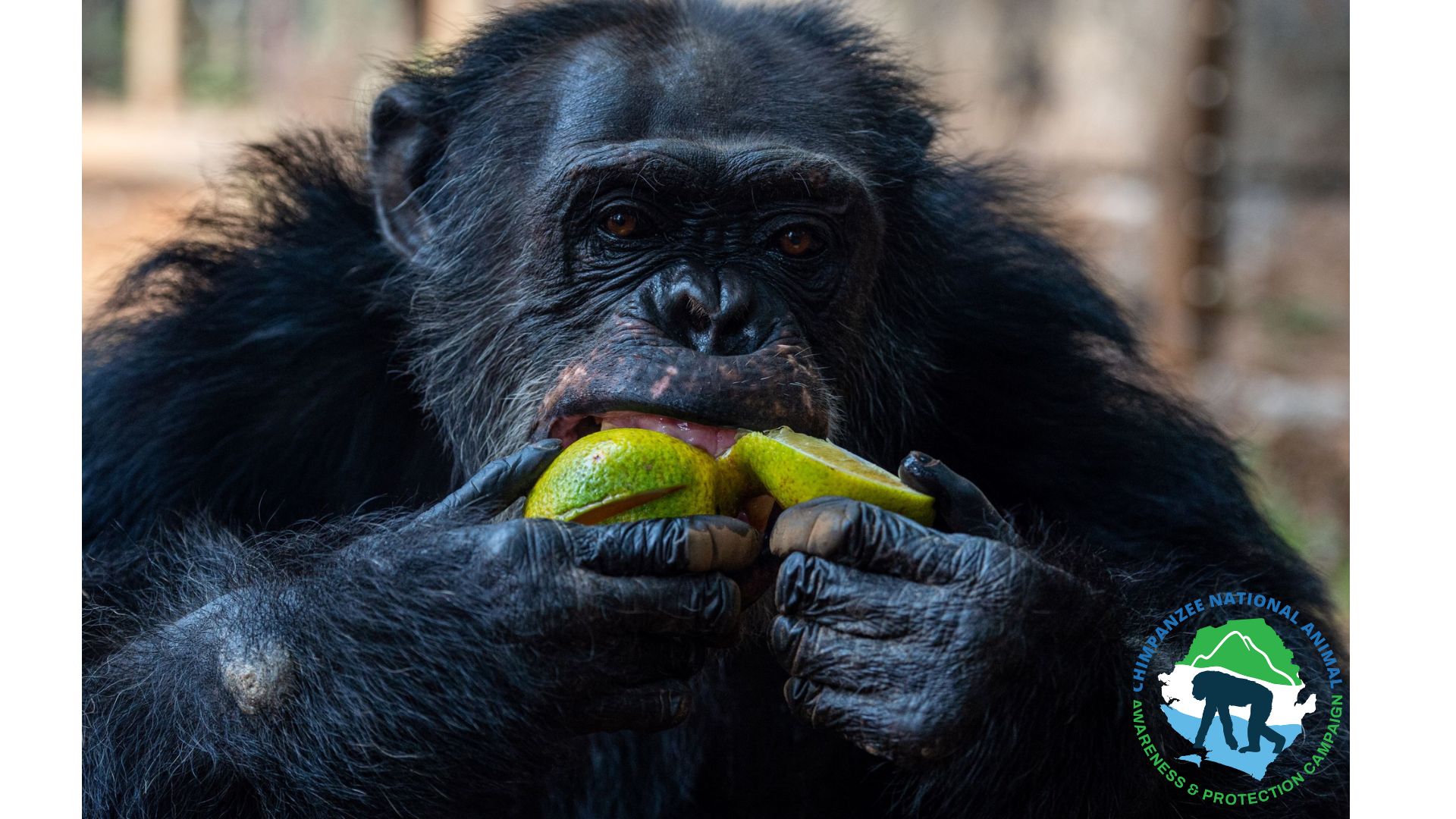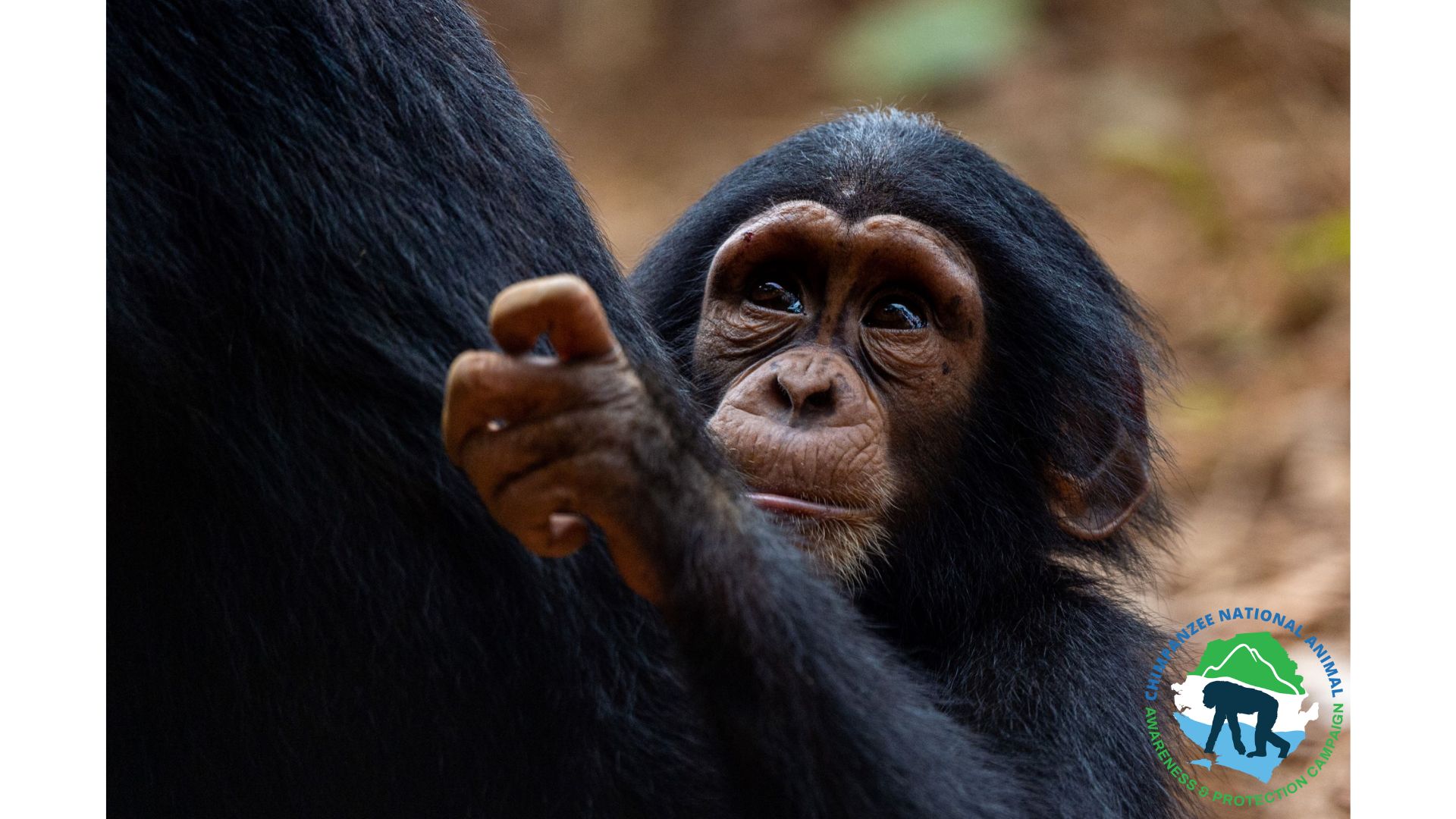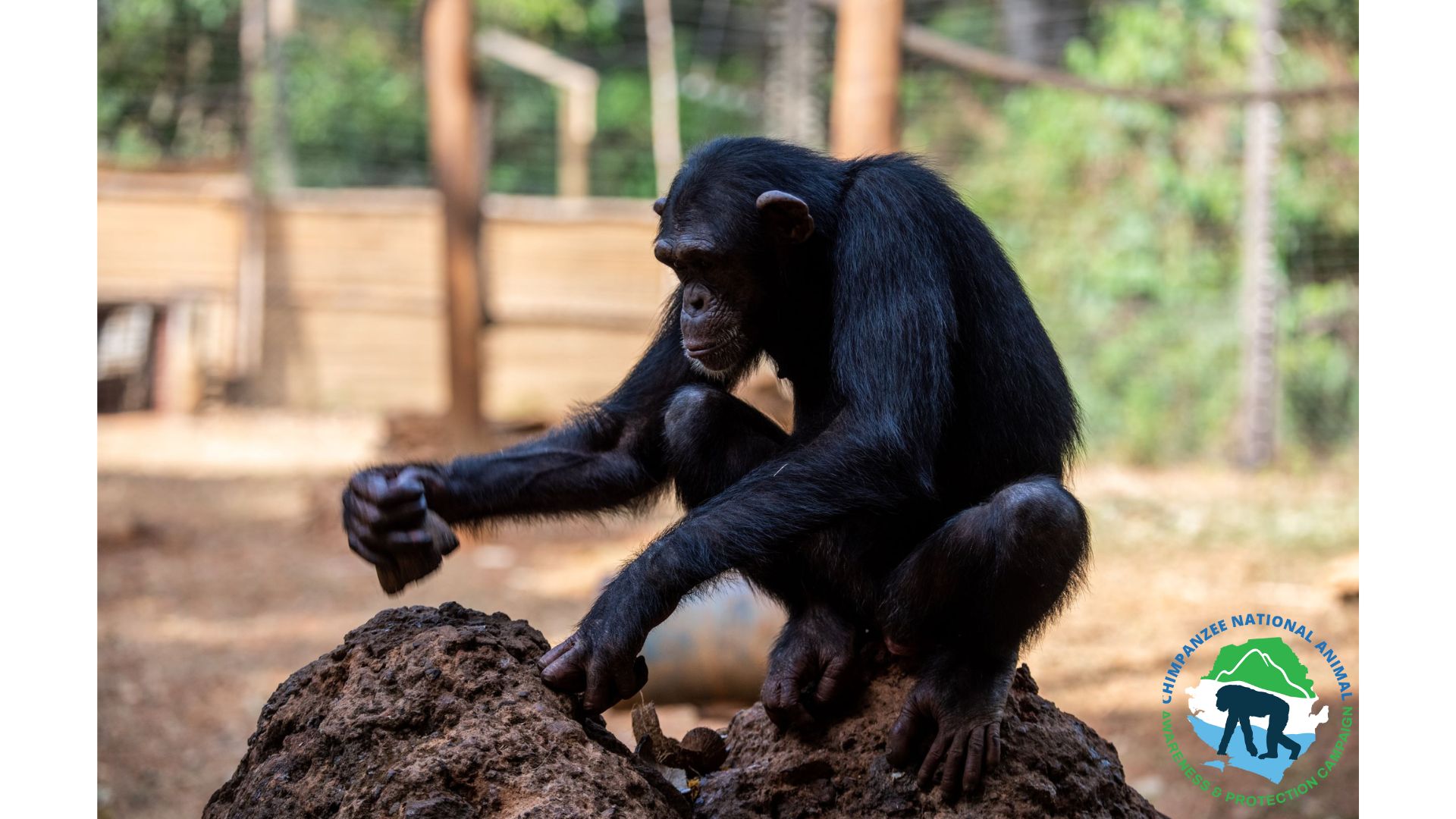 ---
It`s time to replant our lost elm trees.
November 11, 2022
Ulmus minor can be cross-bred with naturally immune Asiatic species to create robust hybrids for mass large-scale elm reintroductions into our woodlands.
Thirty elm species ranged across the northern hemisphere from the Arctic to The Middle East and tropical Pacific. Believed to have emerged from somewhere in Asia, Dutch Elm Disease, or sac fungi, Ophiostoma novo-ulmi (DED), would by the 1990s have killed up to 25 million UK elms.
The first strain was identified in mainland Europe in 1910 as it spread across the continent sparing Finland and Greece. However, being much milder, few elms would perish as most infections claimed only a few branches. This first wave would die out naturally in the forties.
Asian elms developed natural immunity, but the accidental introduction of the disease into Europe through ports on Canadian elms used as timber, popular in the small-boat industry, in 1967 had devastating consequences.
Spread by elm bark beetles, spider-like feeding galleries begin to pepper the outer surfaces of the trees. Symptoms first appear with the arrival of summer beginning with the wilt and browning of leaves before they fall prematurely. Shoots die back and can curl to form 'shepherd's crooks'.
The microfungus triggers the tree's immune response by blocking xylem with gum to stop its spread. This prevents the flow of nutrients and fluids eventually killing the tree.
The largest surviving concentration of elms can be found in Amsterdam. As for those that have survived in the UK, some ancient individuals being hundreds of years old can be found in areas such as Brighton and Cambridgeshire. It is unclear how they have managed to survive and is something researchers are keen to determine.
As for younger elms, hedgerows provide safe havens as they shield roots which then send up 'suckers' which are protected by vegetation until reaching rarely more than 5m before succumbing to attacks by DED. Established hedgerows maintained through low clipping have guarded elms in this manner for more than forty years.
Leading UK organisations on the issue believe the most appropriate way forward would be to fully sequence the elm genome of all variants, especially Ulmus minor, being the most DED-resistant. These can then be cross-bred with naturally immune Asiatic species to create robust hybrids for mass large-scale elm reintroductions into our woodlands.
Gene programmes throughout North America have already bred European elm varieties with DED-resistant cultivars (genetic strains). Though English elms can grow more than 40m these new hybrids are much shorter and better suited to tougher sites where other trees cannot grow.
According to a report from the Future Trees Trust, "The common goal is to provide resilient, British-grown elms for conservation, amenity and forestry plantings. The key to this is identifying elms with high tolerance/resistance to DED. It is also necessary to determine whether there is sufficient commercial demand to move elm from its current niche as a very minor nursery tree crop to more of a mainstream species."
Elms play a crucial role in ecosystems. Their seeds and buds provide an abundance of food for birds and attract many butterfly and caterpillar species. This is particularly important for birds and elms are particularly favoured by warblers.
Elms would also be good news for lichen which live on both elm and ash bark, the latter of which have been perishing at the hands of ash die-back infections. Lichens provide a crucial food source, netting material and shelter for many invertebrates.
Though large-scale initiatives are yet to be put into practice across the UK, some smaller projects using the hybrid Ulmus New Horizon cultivar raised by Wisconsin Alumni Research Foundation have been slowly taking shape.
Elms4London and National Tree Week are two such initiatives. Hillier, the Nursery and Gardens company launched a campaign with Dame Judi Dench in 2019 to restore elms across the UK.
If you are interested in finding elms in your area The Conservation Foundation has put together this database of recorded mature elms across the country.
'What is known is that through the determination, dedication and passion of those involved in elm and their work over the past decades, the timing for elm to make a comeback has never been better.' – Future Trees Trust.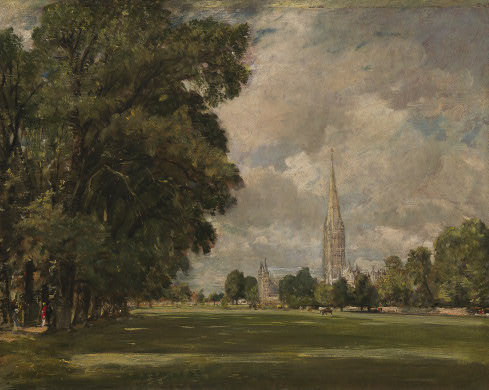 Salisbury Cathedral from Lower Marsh Close, John Constable, 1820, Andrew W. Mellon Collection, National Gallery of Art, Washington, D.C.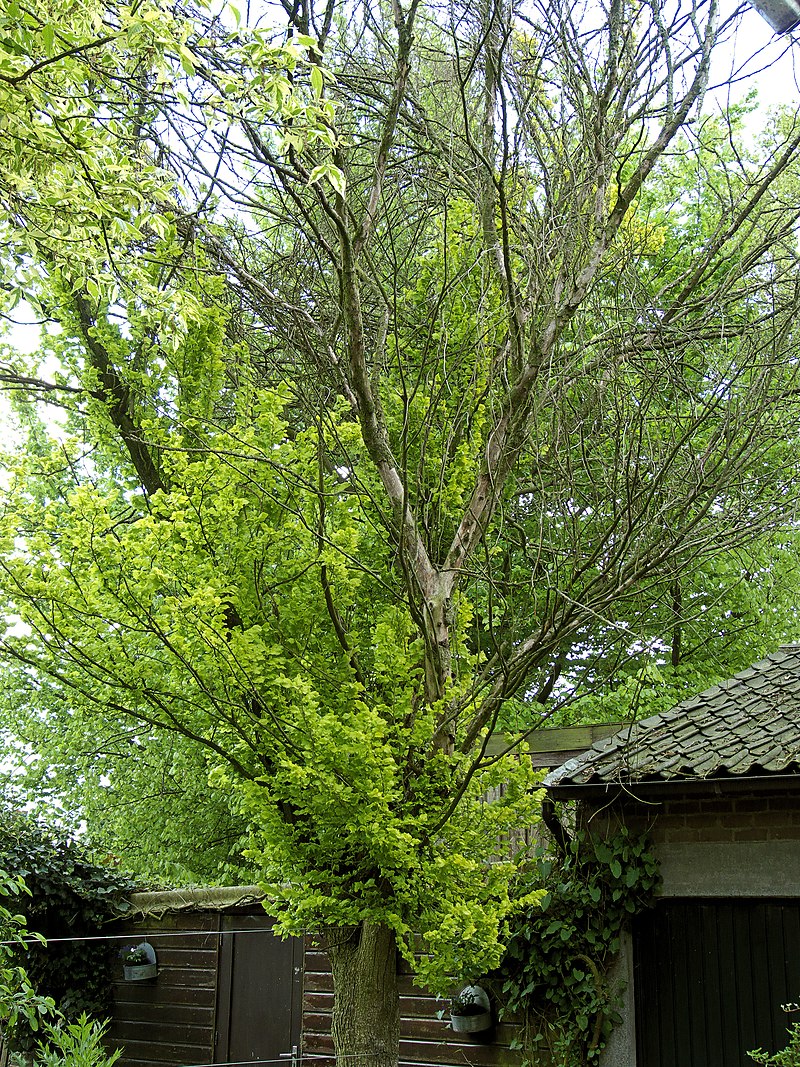 Dutch elm disease on a golden elm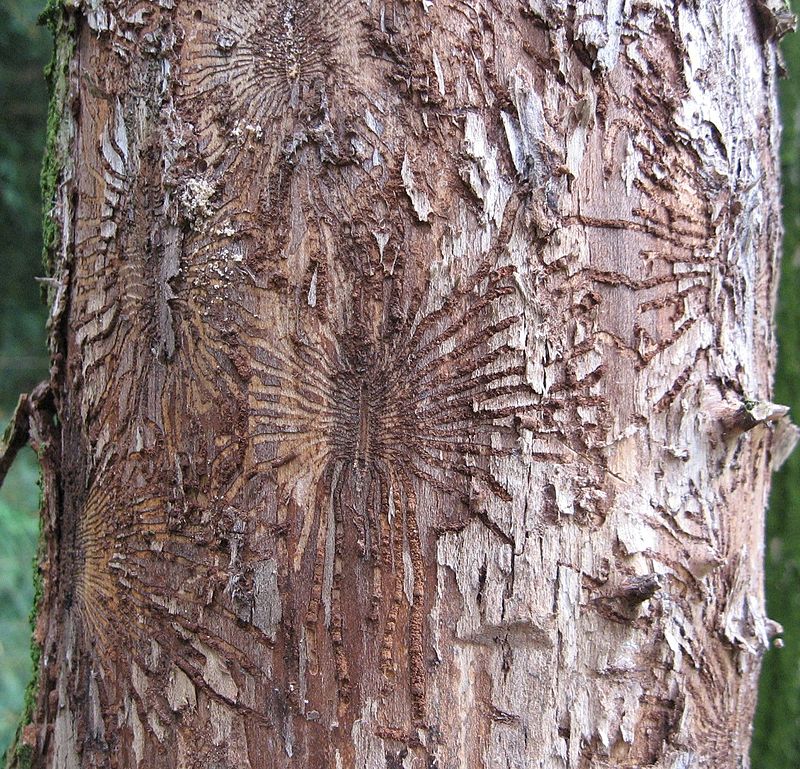 Beetle feeding galleries on wych elm trunk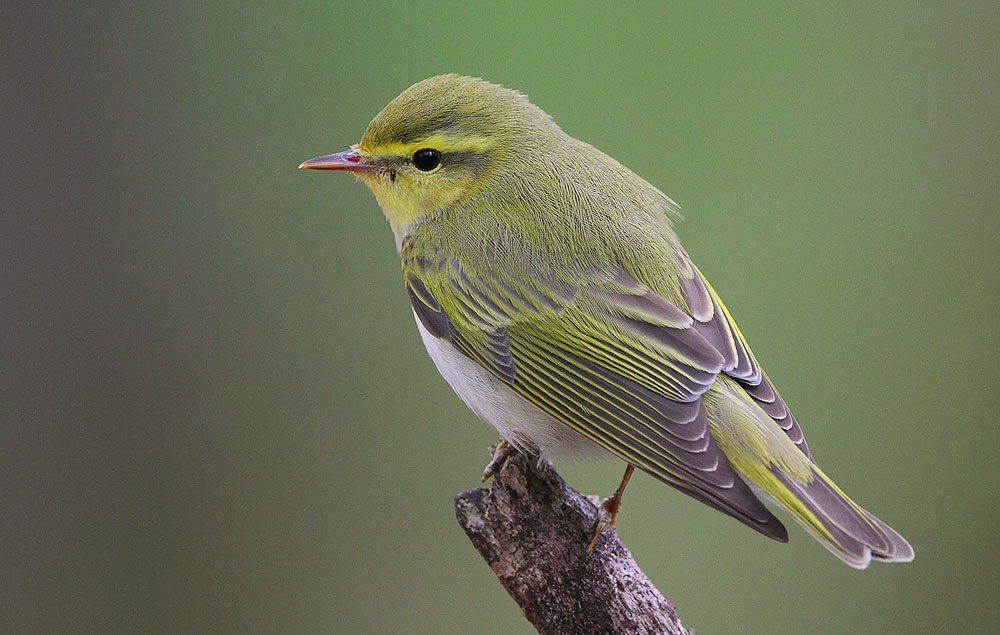 A Wood Warbler in Inversnaid, Loch Lomond, Scotland
---
The Nigerian sanctuary saving trafficked and injured wildlife
November 4, 2022
'There are animals in our textbooks that don't exist here anymore.'
In 2012 Chinedu Mogbo opened a wildlife sanctuary in eastern Lagos. Now after a decade, Green Fingers Day saw hundreds of young people come together for seminars and celebrations to meet and learn about some of the 54 resident species.
'Wildlife education is the problem we have here in Nigeria. It's as if the issues are almost non-existent.' Chinedu says over a Zoom call with limited bandwidth. 'There is a great disconnect between what is written in books and the reality on the ground. There are animals in our textbooks that don't exist here anymore.'
The Green Fingers Conservation Initiative (GFC) hosts rescued species such as pangolins, African grey parrots, white-throated guenons, bateleur eagles, turtles and vultures.
Chinedu and his team of growing volunteers lack capacity and often have to conduct their own research to understand species' requirements regarding feeding and care etc. Limited resources are the sanctuary's main drawback as they receive no government funding and previously relied on small donations and Chinedu's second job as a teacher.
However, they have started raising funds and awareness with campaigns 'Race for Wildlife' and 'Play for Pangolins'. Pangolins are believed to be the world's most trafficked species of which Chinedu has housed a number – at first for a few weeks but now up to 10 months as staff have been trained in conducting medical interventions and caring for babies.
There are various wildlife networks across the country such as Friends of Wildlife Nigeria organised by the British Consulate that meet to discuss opportunities and share knowledge.
This crucially provides a pool of vets that the GFC relies upon. But zoos are privately or government-owned and 'are for business with conservation not being what they do.'
Despite challenging circumstances in an isolated setting, this year the GFC was awarded for service to the Environment and Mankind by The Art of Living Foundation presented by former Nigerian president Olusegun Obasanjo. 'It was mindblowing to receive the award from him.'
Many of the species arriving at the GFC located on the southern coast do so from inland Nigeria where ethnic and religious disputes are rampant. 'ISIS are still present, and huge numbers of poachers have conflicts with rangers in national parks. There's a lot of kidnapping in the north especially.'
The conflict displaces many animals through habitat destruction and though the GFC offers sanctuary, certain species are not endemic to coastal climates. 'We always have to find a way to get them back there but it's almost impossible because of the kind of threats they face…imagine taking an animal to be released and being kidnapped on the road.'
Due to the presence of bandits and the breakdown in rangers' capacity to monitor national parks, species reintroductions risk essentially putting animals back into the hands of the criminal-groups organisations like the GFC save them from.
Speaking on the effects of the war in Ukraine Chinedu says that the Nigerian economy and therefore street prices are extremely vulnerable to fluctuations in global currencies. 'We are almost a non-productive state where everything is imported.' For the GFC this means supplies for animals such as food and milk.
But despite the plethora of obstacles, Chinedu is optimistic with plans to continue training staff, expanding capacity and building more training programmes for youngsters.
'One strength we have here in Nigeria is utilizing the force of young people.'
More information can be found at:
https://www.instagram.com/greenfingerswi/?hl=en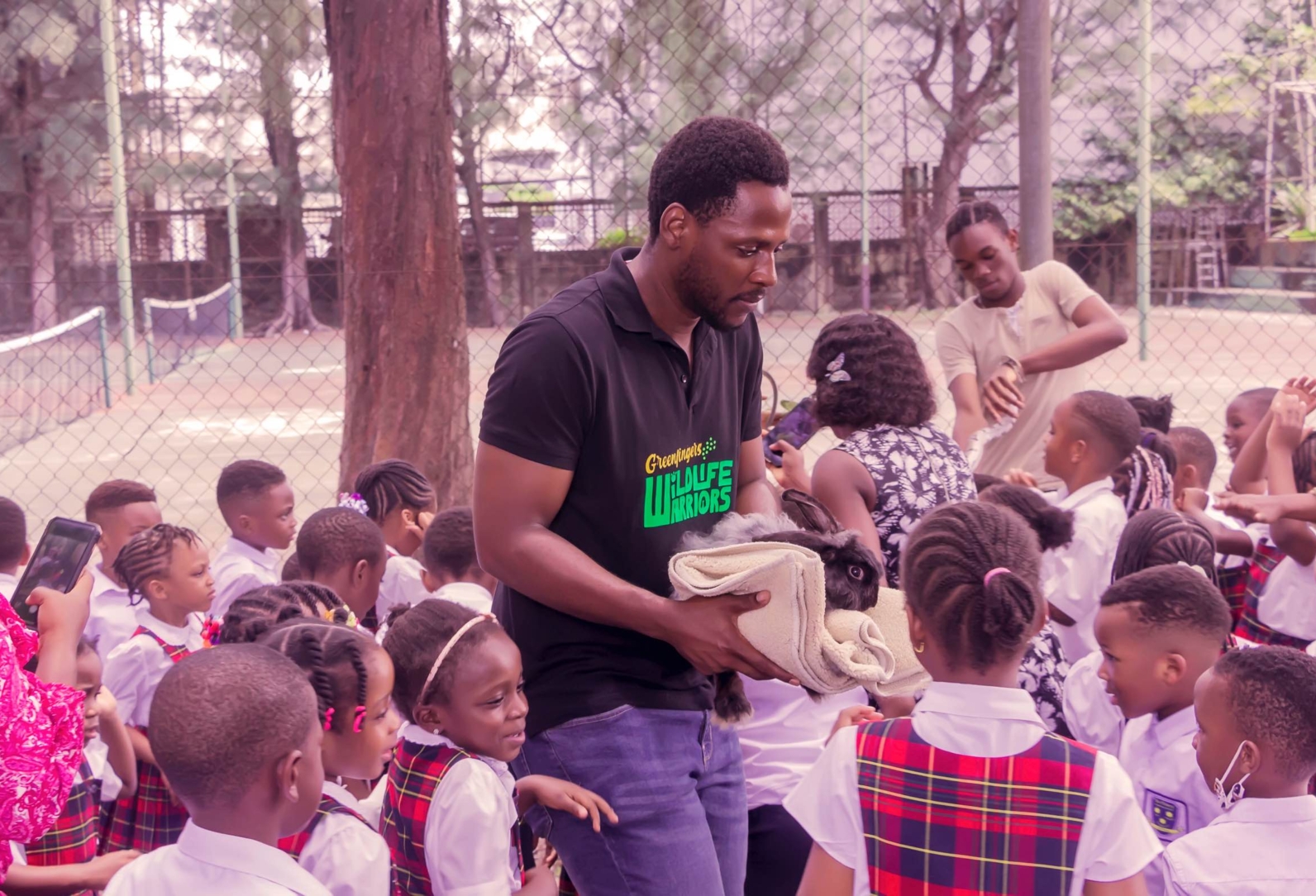 Chinedu Mogbo. Lekki, Lagos, Nigeria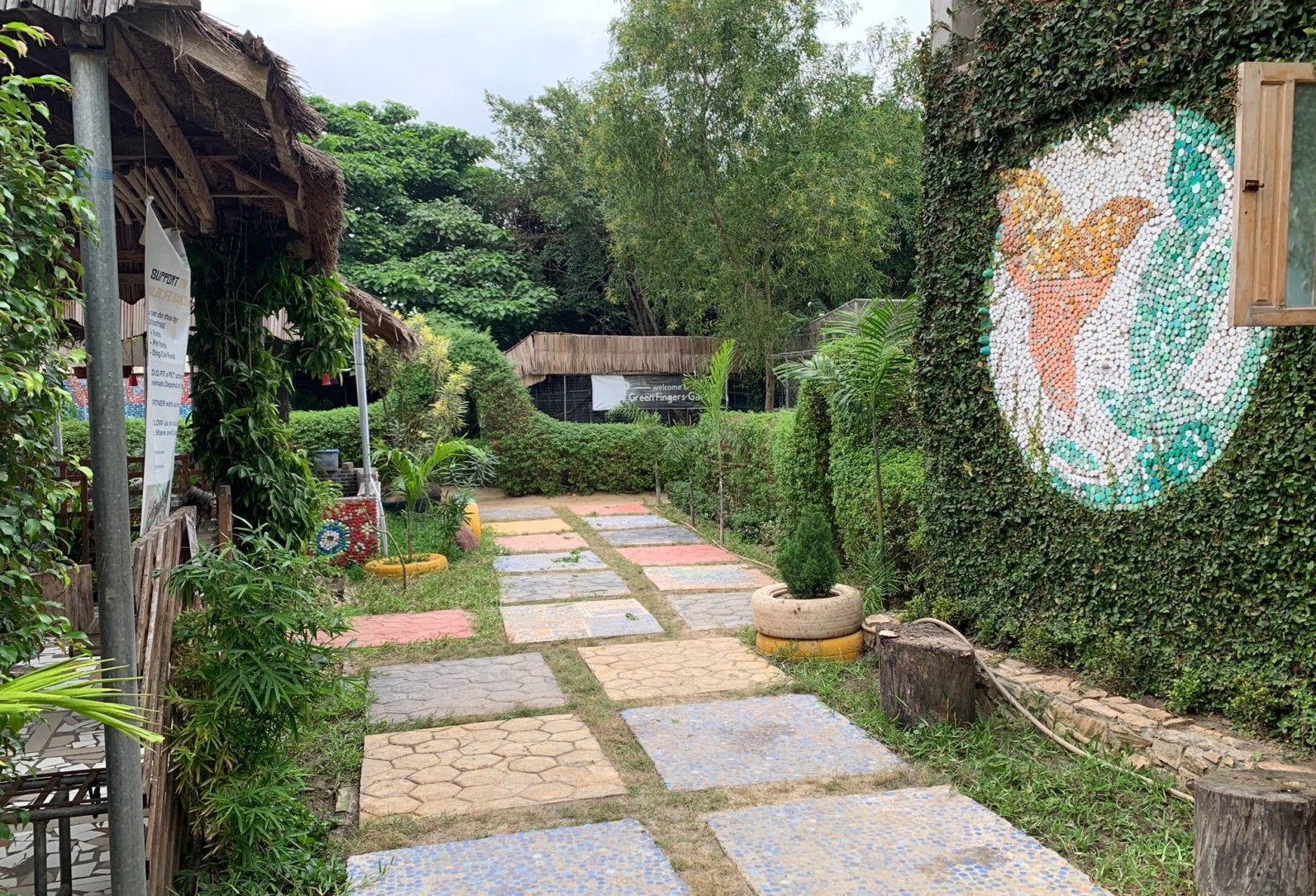 Green Fingers Sanctuary. Lekki, Lagos, Nigeria.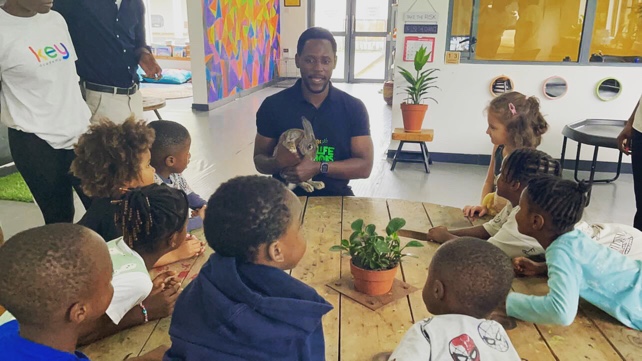 Chinedu teaching students.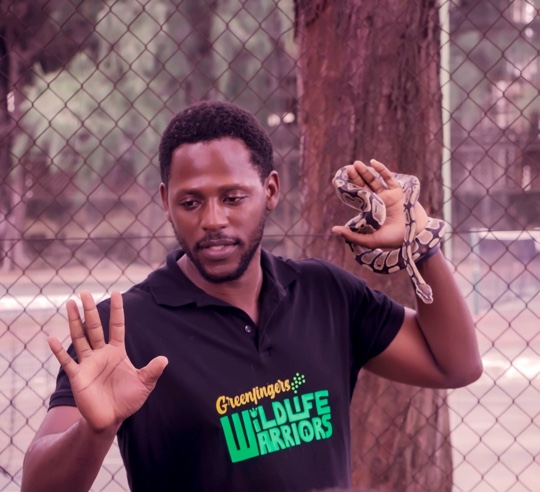 Chinedu with his new friend.
---
Hope for Malawi: Sustainable Fisheries and the Growth of Freshwater Aquaculture
October 11, 2022
Sub-Saharan African aquaculture projects are bolstering semi-subsistence sustainable food economies for poor rural consumers and markets. Targeted supply chain interventions, such as sourcing fingerlings (baby fish) and expanding hatcheries have created more jobs for nations with high food insecurity, and are vulnerable to extreme weather events.
Land-locked Malawi is beset by economic challenges having no ports or access to sea trade routes. 'It doesn't have great reserves of minerals compared to its neighbours. Mozambique has one of the largest natural gas reserves, Zambia has huge reserves of copper.' Says David Bargh, development specialist for the German Government (GIZ) funded Aquaculture Value Chain Development project. 'It relies on tobacco, coffee, tea, pigeon peas, cowpeas, none of which are of significantly high quality to demand a price premium.'
Bargh's consultancy group has trained 4,500 smallholder farmers with pond areas from 200m² to 5ha and being farmer-led, the methods used are traditional techniques which avoid damaging ecosystems to produce healthy fish batches.
Locals were forced to import feed but now five native producers cover sourcing needs increasing overall productivity by over 100%. The project was launched in 2019 and now 37 hatcheries annually produce 1.5/ 2 million tilapia fingerlings for breeding to help support the industry.
Though Malawi has seen steady economic growth in recent years historical factors have left the nation with deep-rooted obstacles. 'The country has moved backwards since one-party rule after it gained independence from Britain in 1966 and gained democracy in 1994.' Says Bargh. 'The first president, Hastings Banda, gave himself the presidency for life. He created a lot of stability, healthcare, education, and infrastructure, and people's basic needs were met. Since then Malawi has moved towards "My Turn" politics, as in "My Turn Now". From corruption to corruption.'
Colonialism brought terrible consequences to native populations in many Sub-Saharan countries, however, some have benefited from the legacy of more advanced structures and systems where Malawi has not.
Though having generally positive business relations with its neighbours owing in part to a widespread diaspora, Malawi has challenging regulatory and legal frameworks for trading goods making transfers expensive. This has led authorities to search for other sources of prosperity.
Lake Malawi is a huge resource and oil companies have been prospecting for reserves. However, there are great fears that this could not only damage the nation's greatest natural resource but cause water to drain out through subterranean cracks bringing fatal consequences for wildlife and the country. National debates are still ongoing.
Aquaculture is being increasingly viewed as a more reliable industry for developing nations due to its ability to be integrated into the challenges of local populations as long as targeted interventions are maintained. Projects continue to spread across southern Africa with 10 similar varied-sized schemes from $100,000 to $10/15 million being implemented.
When asked how international crises such as the Ukraine conflict or the economic fallout from the covid pandemic have affected society, Bargh says prices have increased dramatically but Malawians are blaming domestic forces rather than being open to the wider picture. This insular mindset is preventing organisations from looking for cooperative solutions with neighbours and the outside world.
Bargh mentions that 15-20% of pond area was lost due to flooding and mud burials brought on by the annual cyclone season. 'However, I feel positive about the future of aquaculture owing to a lot of space for innovation… Where I currently work on smaller integrated systems locals can now buy less meat, they can save money, send their kids to school, university, there is a lot of potential.'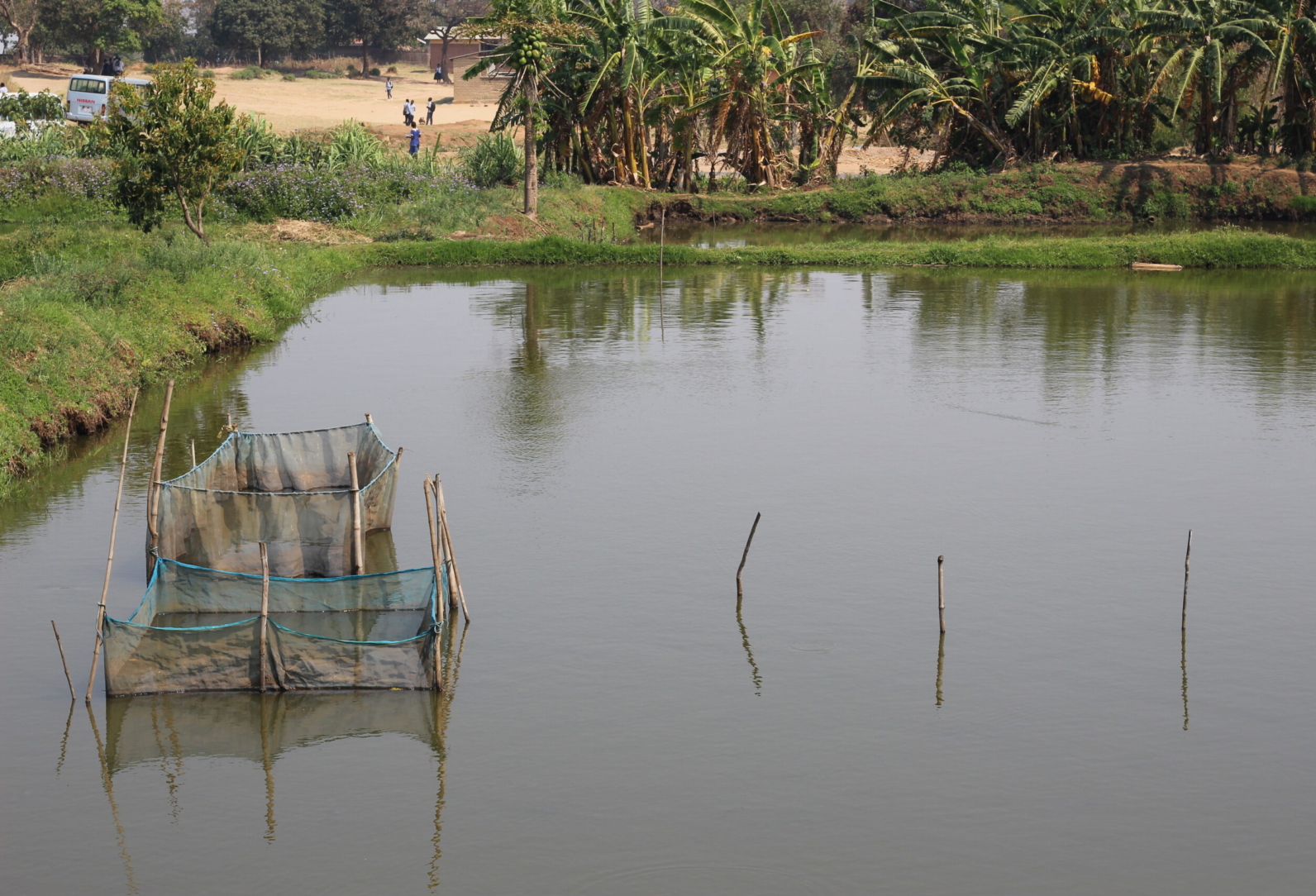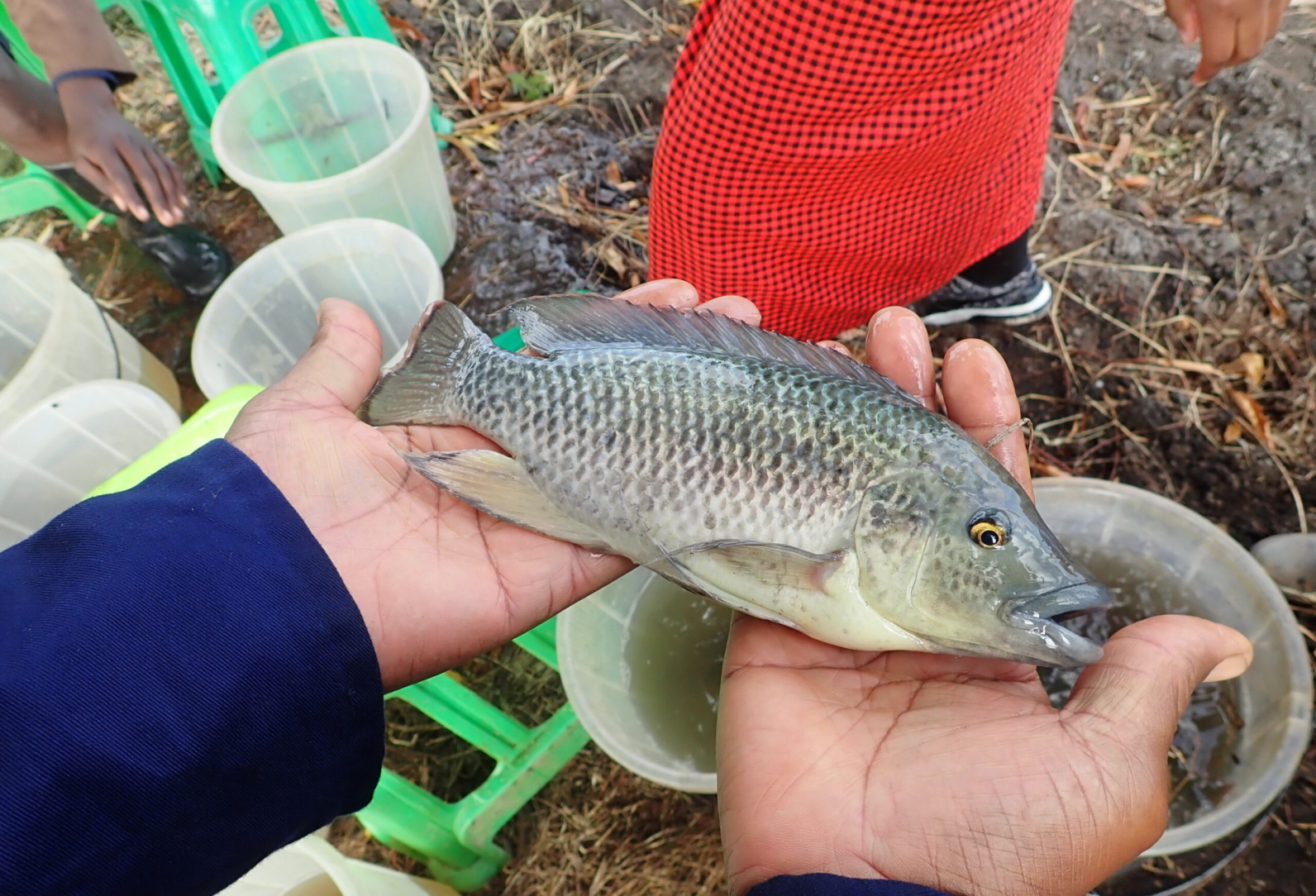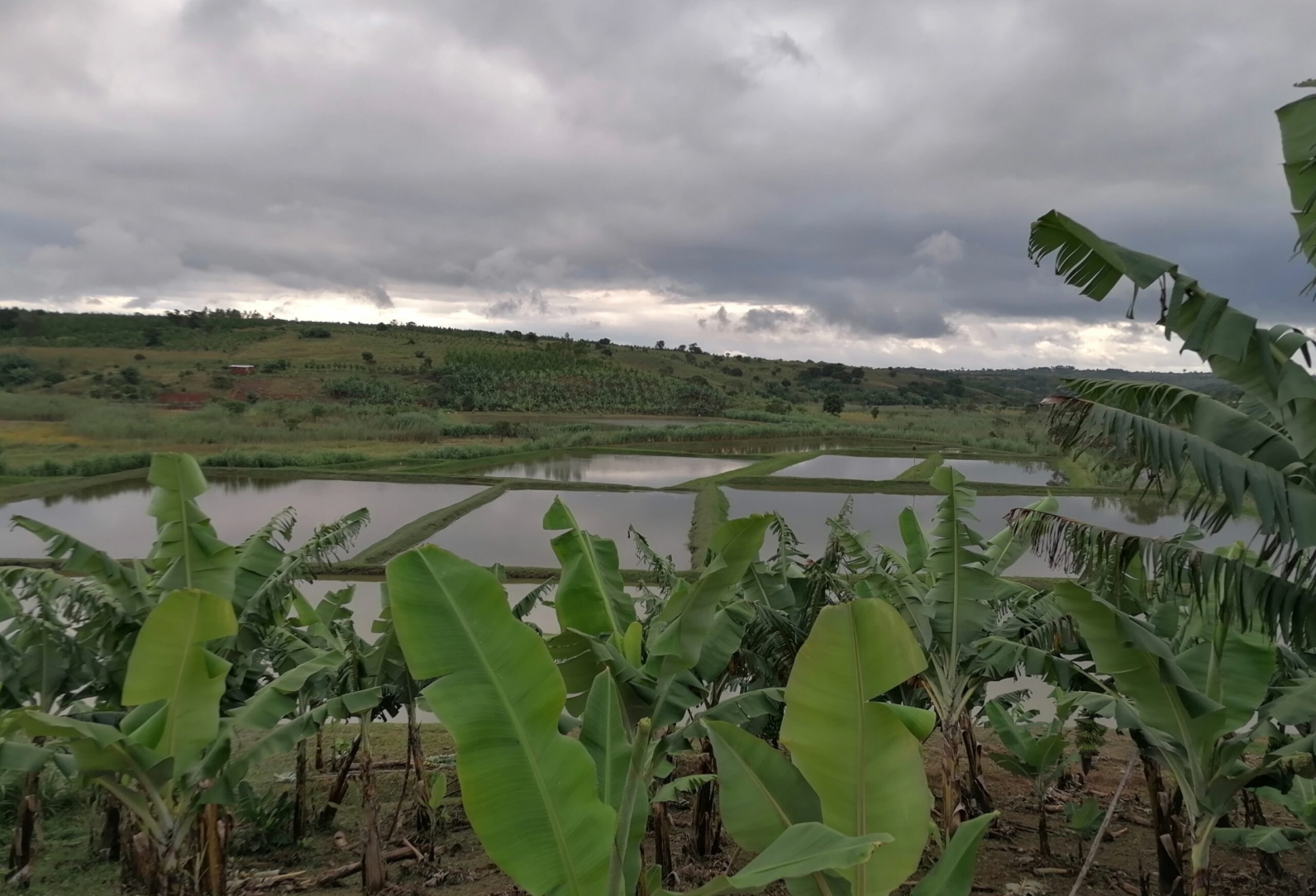 ---
Small Mammal Reintroductions: Hazel Dormice
September 29, 2022
UK native hazel dormice numbers have halved over the last two decades mainly owing to the decline in hedgerow and woodland habitats, as well as the wider influences of increment climate change.
As K-Strategists, dormice have slower breeding cycles with one annual litter but can live up to five or six years in the wild. This differs from R-Strategists such as water voles which breed every three weeks though only live for a couple of years. This has made dormice more vulnerable to habitat changes especially given their low population density of one breeding pair/20ha.
"They are a sensitive species that need warm, dry summers and constantly cold winters because they hibernate" said Hazel Ryan, Senior Conservation Officer at the Wildwood Trust. "Summers are getting wetter which is not good for dormice because their fur is not particularly waterproof. This means they can lose heat rapidly."
Warmer winters can cause dormice to emerge from hibernation before the natural arrival of spring food such as nuts and berries. Their primitive digestive systems and reliance on diverse diets mean they are 'indicator species' and are evidence of healthy surrounding habitats. They are also believed to play a role in pollination.
Alongside the People's Trust for Endangered Species (PTES) which secures sites for release, Wildwood Trust has been running a captive breeding programme since 1993 which has reintroduced over 1,000 individuals into the countryside.
Sites are generally located in areas of particularly low dormice populations such as across the north of the UK.
Breeding individuals are sourced from captive populations, often rescued, injured, caught by pets or often found orphaned by members of the public in hedgerows.
"We try to keep the conditions as near as to the wild as possible" said Ryan. "We use 6x6ft enclosures outdoors with logs for insects and camouflage with nest boxes similar to bird boxes but with holes in the back. They are then fed on seed mixes and fruit, [for example] blackberries, plums, and mealworms."
Being outdoors the temperature is consistent with natural dormice surroundings, though indoor facilities are used in the case of medical emergencies.
New individuals are quarantined for thirty days before being brought to enclosures following screens for disease.
They are paired in spring to match their natural breeding cycles and checked for litters throughout summer by staff or licenced volunteers.
"Genetic diversity is important, there is a national stud book to record bloodlines and pair up individuals. We need to source new bloodlines every one to two years to make the captive population more diverse" said Ryan.
Once breeding has begun the family, along with the father who teaches survival basics, are moved to open soft release sites which are closely monitored and supplied with food for the first 10 days.
It takes around 18 days for dormice eyes to open which is slow compared to other small mammals. They are slow to mature and can stay with their parents for two/three months. During this time they learn to navigate their environments, find food and avoid predation.
Natural dormice nests are woven and distinctive. In the centre, they place shredded tree bark, particularly honeysuckle, covered in layers of leaves. Wherever possible they stay off the ground and like to nest in tree hollows or hedgerows. Only during hibernation do they build nests on the warmer more humid soil which protects against frost.
Across the UK licenced volunteers check on local populations and all released individuals are microchipped for monitoring. "Chipless animals are good news as we know they have been born at that site" said Ryan.
Adaptions from single family releases in previous years to more recent 'cluster' releases with many families released in groups, have shown improved results in overall dormice populations and genetic diversity.
"These are followed up with reinforcement releases of up to 40 individuals to further boost genetic bloodlines" said Ryan.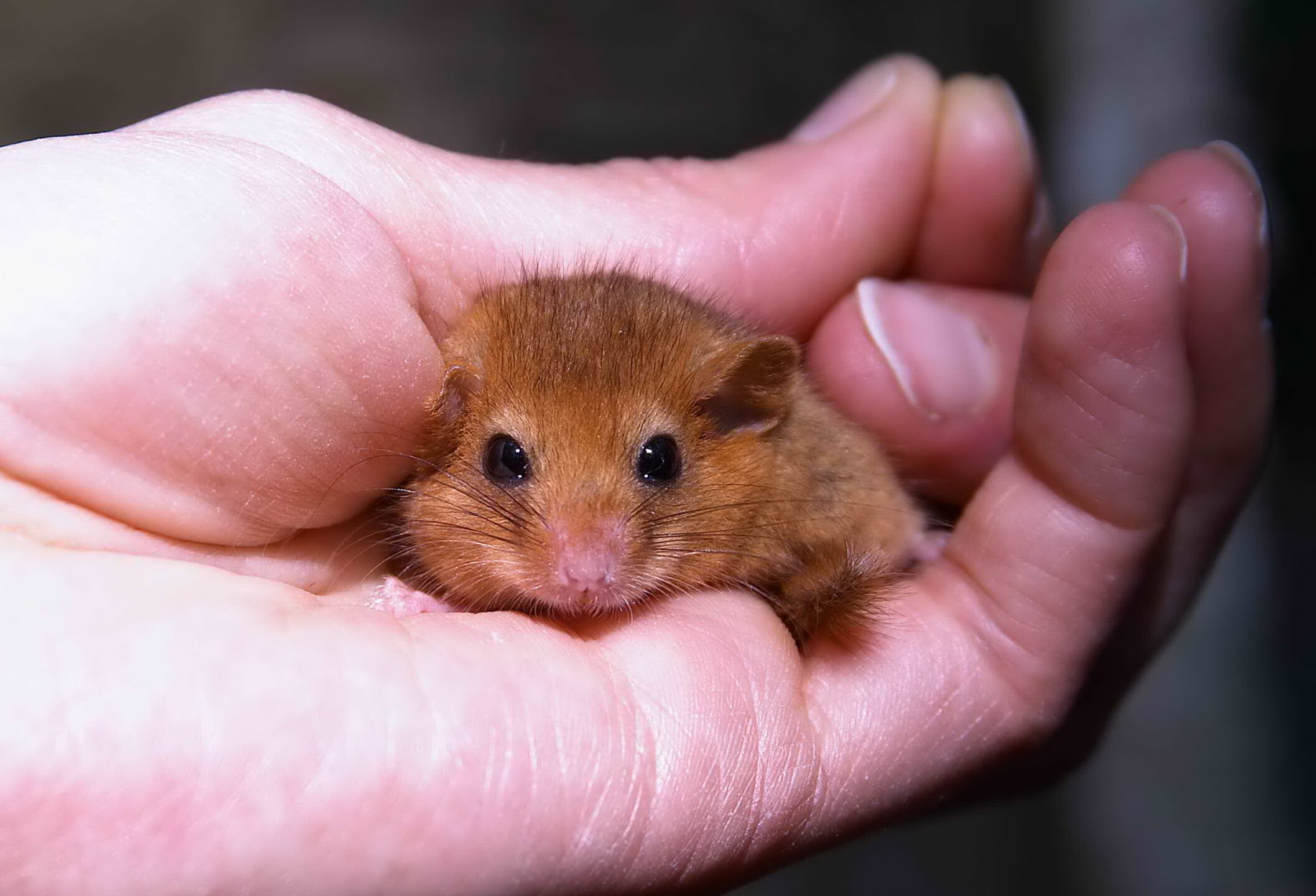 Hazel dormouse in hand Photo: Terry Longley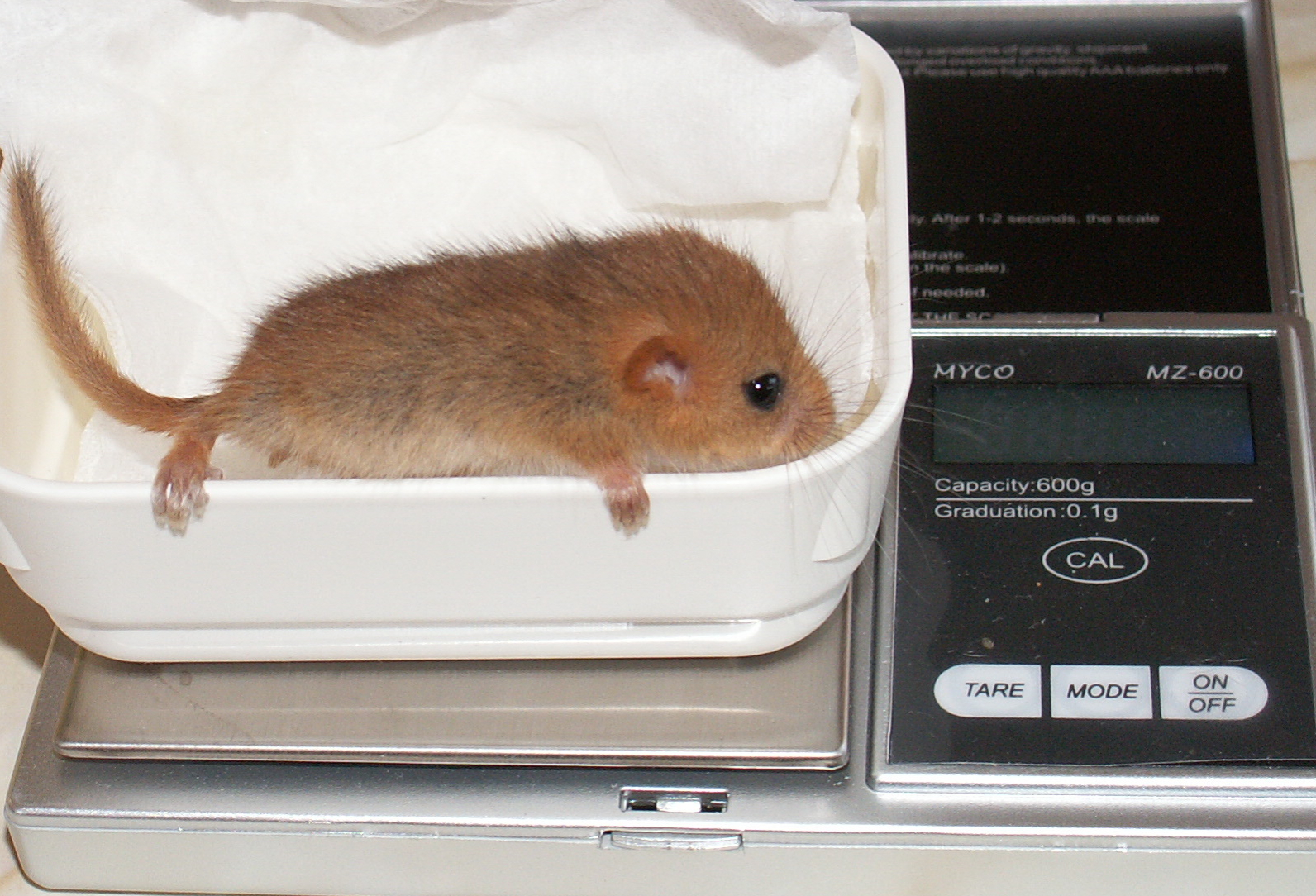 Weighing hand reared dormouse Photo: Hazel Ryan
Dormouse eating blackberriesPhoto Hugh Clark © Wildwood Trust
---
How the UK's Landmark Bison Release Ecological Impacts are Being Monitored
September 20, 2022
The bison release this July into Kent's Blean Wood is being monitored by robust collars, chlorophyll detecting drones and a UK first in new Wi-Fi technology.
'Think of it as an Excel spreadsheet with a map attached.' Said Robbie Still, Digital Transformation Officer at Kent Wildlife Trust (KWT), explaining the Geographical Information Systems (GIS).
'The data that feeds back is location and time, we can see how close [the bison] are to each other. It monitors XYZ coordinates so we can recognise behaviour patterns.' Bison are known to 'ring-bark' non-native trees causing them to die off. They dust-bathe and create new corridors through thick, tangled undergrowth. All should contribute to a mosaic of new ecosystems.
Only a ten-minute drive from Canterbury centre, Blean Wood is surprisingly off the beaten track. The dense forest canopy and near-constant mud obstruct radiowaves blocking telephone signals and access to Wi-Fi.
To address these challenges KWT partnered with SmartParks, a Netherlands-based company that specialises in remote sensing technology used in remote African game reserves. The group worked with bison on a separate Dutch sand dune project. The rough and tumble of bison life led them to develop specialised tough collars.
In the unlikely event of breakouts, staff must track the bison every 5/20 minutes. However, this requires a 4G database or radio receivers to ping coordinates, both of which are not viable in Blean. The KWT team implemented 'Long Range Low Power Wi-Fi' or LoRaWAN in a UK first. Three stations across Blean send small packets of data over several miles in a closed network. This technique delivers simple information through rough and remote terrain at a minimal cost.
'We are taking samples in areas the bison are and are not. In Blean, we've got longhorn cattle in another area as a proxy. Then another area with no grazing at all as a control. We'll also be taking drone samples and comparing how they change.' Said Still. 'We can overlay that with GPS tracking in bison collars to see where they are being most effective.'
Drones with multispectral cameras, which detect specific wavelengths across the electromagnetic spectrum, can now detect phenomena such as chlorophyll content in leaves and levels of ground moisture. In Blean, these will be used to monitor how bison impact flora and subsequently small mammals, birds and invertebrates.
'We collect data using the Zenmuse XS5 [camera]. It's like where you see things online showing how much the Amazon has shrunk. NDVI is a metric of infrared bands that detects greenness in plants outside our visible light spectrum.' Said Lawrence Ball, GIS and Data Officer for KWT.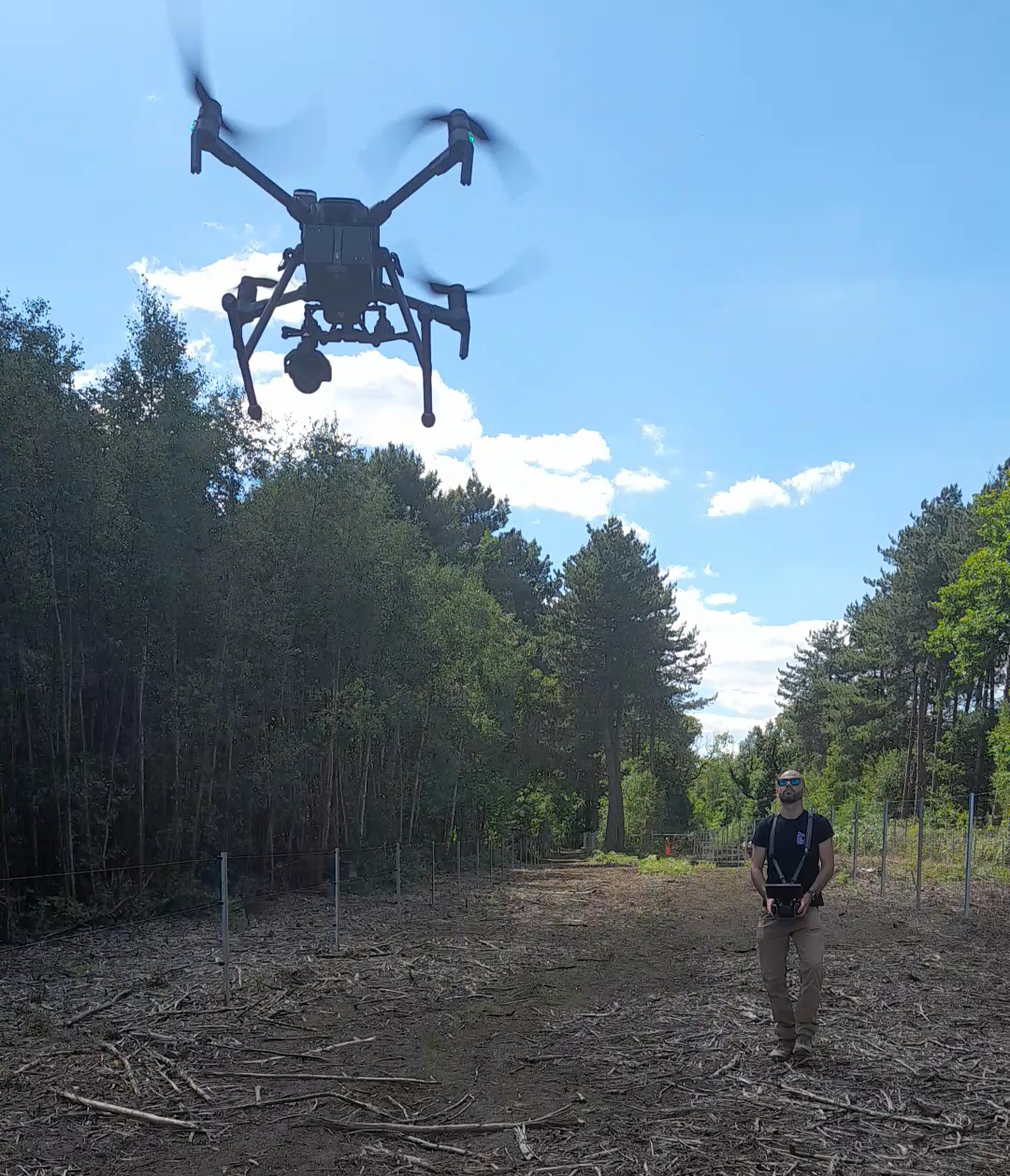 Conducting Drone Remote Sensing. Blean Wood© Lawrence Ball