'There are animals in our textbooks that don't exist here anymore.'
In 2012 Chinedu Mogbo opened a wildlife sanctuary in eastern Lagos. Now after a decade, Green Fingers Day saw hundreds of young people come together for seminars and celebrations to meet and learn about some of the 54 resident species.
'Wildlife education is the problem we have here in Nigeria. It's as if the issues are almost non-existent.' Chinedu says over a Zoom call with limited bandwidth. 'There is a great disconnect between what is written in books and the reality on the ground. There are animals in our textbooks that don't exist here anymore.'
The Green Fingers Conservation Initiative (GFC) hosts rescued species such as pangolins, African grey parrots, white-throated guenons, bateleur eagles, turtles and vultures.
Chinedu and his team of growing volunteers lack capacity and often have to conduct their own research to understand species' requirements regarding feeding and care etc. Limited resources are the sanctuary's main drawback as they receive no government funding and previously relied on small donations and Chinedu's second job as a teacher.
However, they have started raising funds and awareness with campaigns 'Race for Wildlife' and 'Play for Pangolins'. Pangolins are believed to be the world's most trafficked species of which Chinedu has housed a number – at first for a few weeks but now up to 10 months as staff have been trained in conducting medical interventions and caring for babies.
There are various wildlife networks across the country such as Friends of Wildlife Nigeria organised by the British Consulate that meet to discuss opportunities and share knowledge.
This crucially provides a pool of vets that the GFC relies upon. But zoos are privately or government-owned and 'are for business with conservation not being what they do.'
Despite challenging circumstances in an isolated setting, this year the GFC was awarded for service to the Environment and Mankind by The Art of Living Foundation presented by former Nigerian president Olusegun Obasanjo. 'It was mindblowing to receive the award from him.'
Many of the species arriving at the GFC located on the southern coast do so from inland Nigeria where ethnic and religious disputes are rampant. 'ISIS are still present, and huge numbers of poachers have conflicts with rangers in national parks. There's a lot of kidnapping in the north especially.'
The conflict displaces many animals through habitat destruction and though the GFC offers sanctuary, certain species are not endemic to coastal climates. 'We always have to find a way to get them back there but it's almost impossible because of the kind of threats they face…imagine taking an animal to be released and being kidnapped on the road.'
Due to the presence of bandits and the breakdown in rangers' capacity to monitor national parks, species reintroductions risk essentially putting animals back into the hands of the criminal-groups organisations like the GFC save them from.
Speaking on the effects of the war in Ukraine Chinedu says that the Nigerian economy and therefore street prices are extremely vulnerable to fluctuations in global currencies. 'We are almost a non-productive state where everything is imported.' For the GFC this means supplies for animals such as food and milk.
But despite the plethora of obstacles, Chinedu is optimistic with plans to continue training staff, expanding capacity and building more training programmes for youngsters.
'One strength we have here in Nigeria is utilizing the force of young people.'
More information can be found at:
https://www.instagram.com/greenfingerswi/?hl=en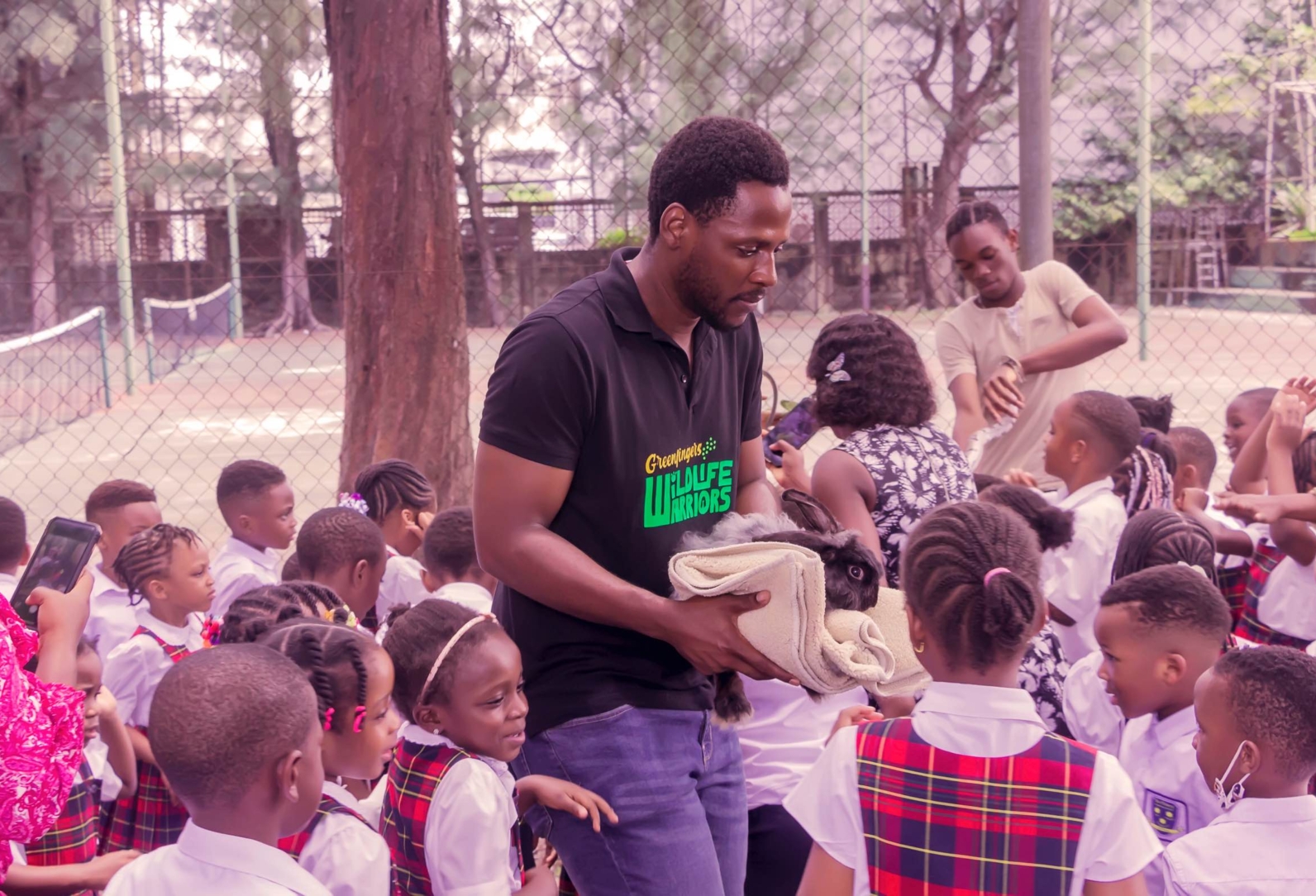 Chinedu Mogbo. Lekki, Lagos, Nigeria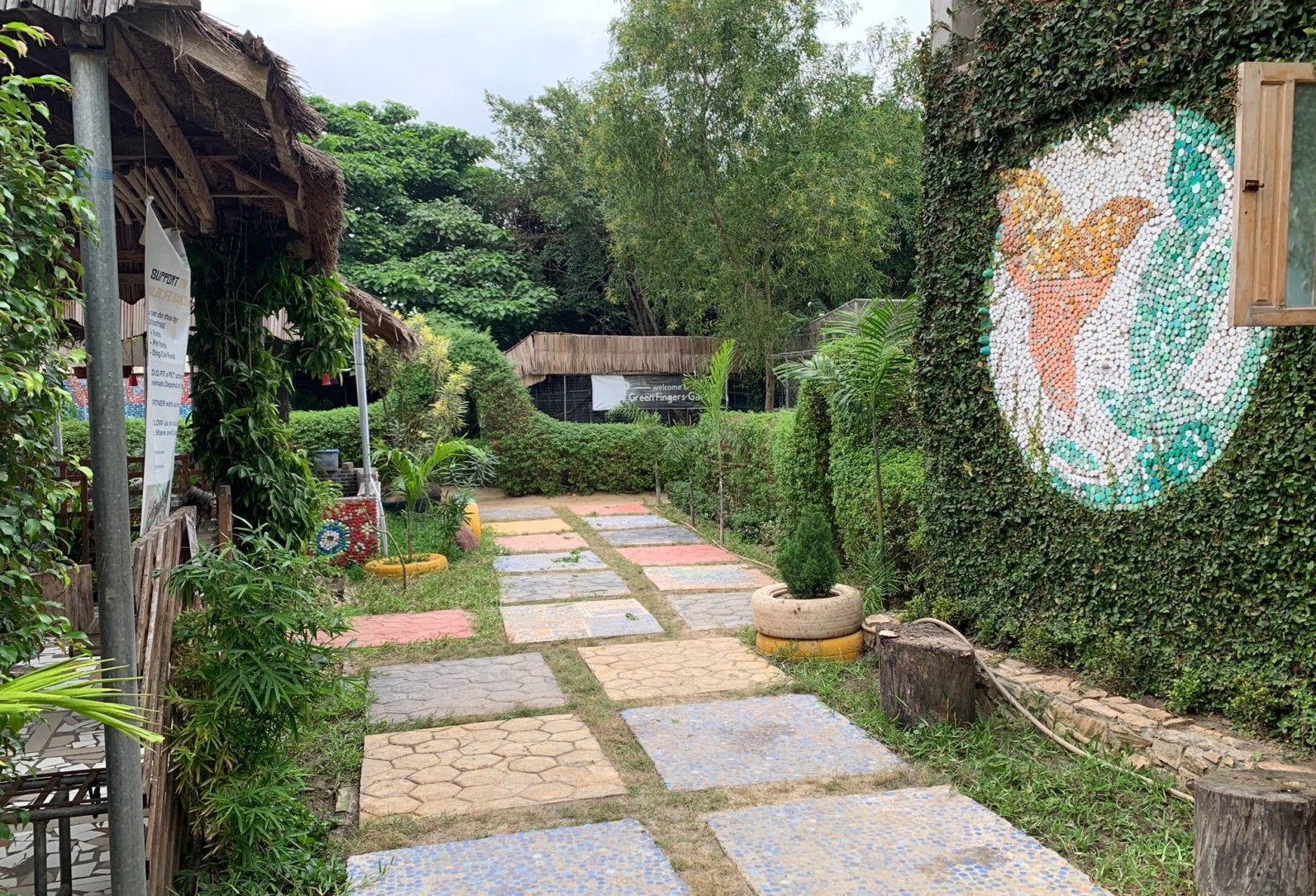 Green Fingers Sanctuary. Lekki, Lagos, Nigeria.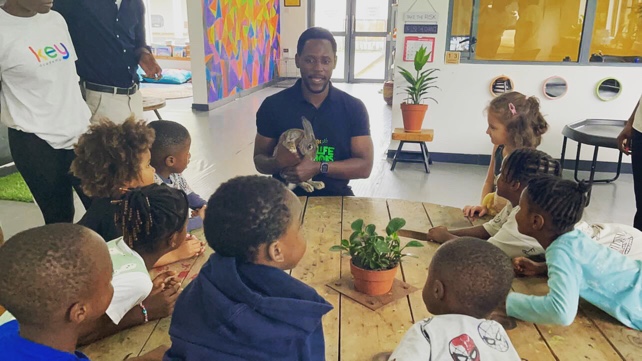 Chinedu teaching students.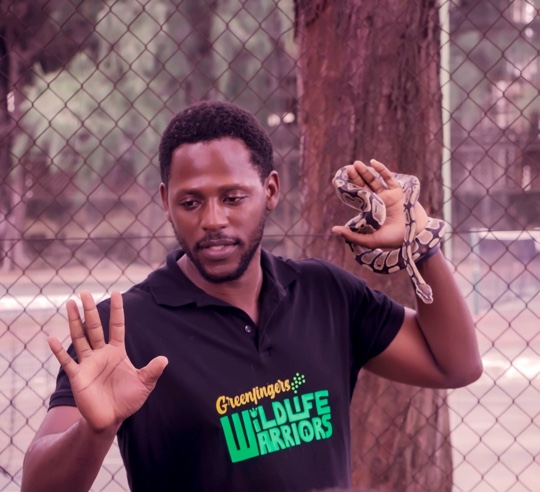 Chinedu with his new friend.
BACK