Protecting vulnerable rural areas from excessive road development
CPRE work to ensure that the environmental impacts of potential road schemes receive due consideration in the planning process.
To this end Restore Our Planet financed a review of the Government's 'London to South West and South West Multi Modal Study' (SWARMMS), which included a proposal to dual the A303/A30 corridor through many environmentally sensitive areas including the Blackdown Hills. Anyone motoring to the south west will be able to see the results of this campaign.
It was further specified that the research Restore Our Planet commissioned would be made openly available for use, in future reviews of road building schemes across the country.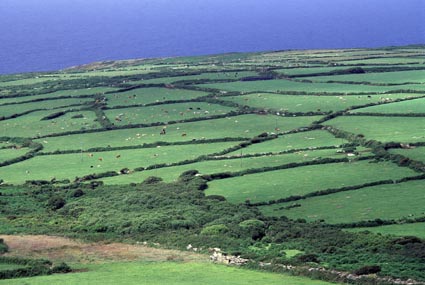 St Just and Penwith village, Cornwall.
Photo © CPRE Derry Brabbs
BACK