The Wildlife Trust for Lancashire, Manchester and North Merseyside
Community Organic Gardens – Bolton
The Lancashire Wildlife Trust has been involved in encouraging and supporting communities to grow their own food since 1997. Empowering communities to reclaim derelict land and unused allotments to grow their own organic food. Groups promote sustainable and healthy living amongst both young and old by eating organic fruit and veg, composting and getting fresh air and exercise.
The idea of community allotments took off following a successful pilot in Halliwell in 1997 and by 2004 the Lancashire Wildlife Trust was supporting 14 active projects involving at least 150 volunteers a week in Bolton, Wigan, Salford, Blackburn and Burnley. The long term viability of the projects depends on building capacity within the community groups and volunteer networks so that they can become fully constituted and organisationally self-standing.
Restore's funding helped achieve this in the Bolton area by purchasing crucial equipment including tools, access to information and allotment rental.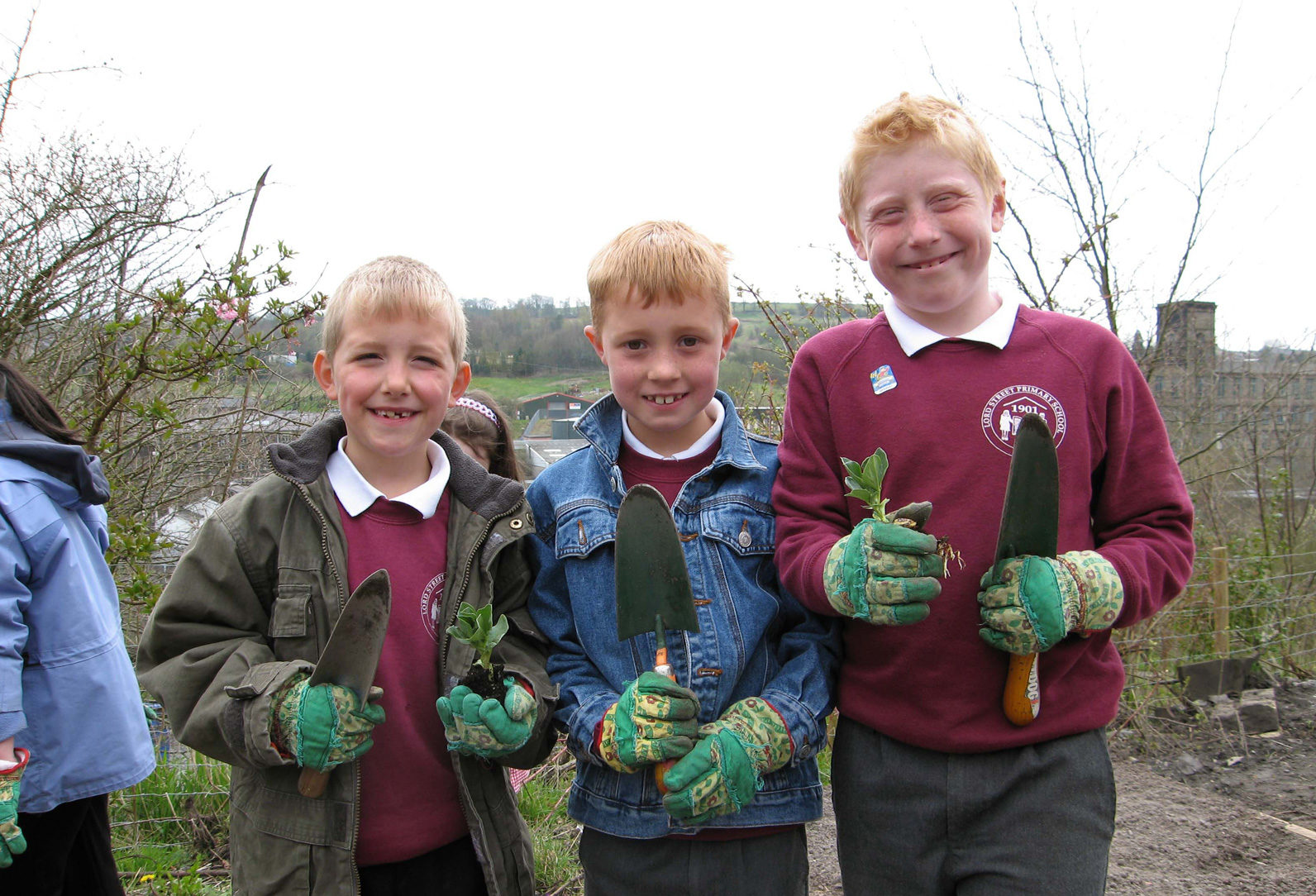 Allotment session at Lord Street School.
Photo: © The Wildlife Trust for Lancashire, Manchester and North Merseyside
BACK