Lydden and Temple Ewell Hedgerow
Lydden and Temple Ewell as a reserve has received a number of classifications including National Nature Reserve, the highest classification granted by the UK government. It is also a SSSI, a Site of nature conservation interest (SNCI) and a special area of conservation (SAC).
The reserve is made up of chalk grassland and woodland with a wide tange of flora and fauna including a notable display of orchids, also dyer's greenweed, cowslip and yellow-wort. The area is excellent at attracting insects and butterflies such as the chalk hill blues and the silver spotted skipper.
There is also a well established colony of wart-biter bush crickets. Restore Our Planet has funded the establishment of a hedgerow on the site as well as feature trees hedging plants and other restorative work. This will incorporate over 2000 hedging trees, including hazel, hawthorn, blackthorn and dog-rows, which will provide an ideal habitat for fieldmice, voles and hedgehogs.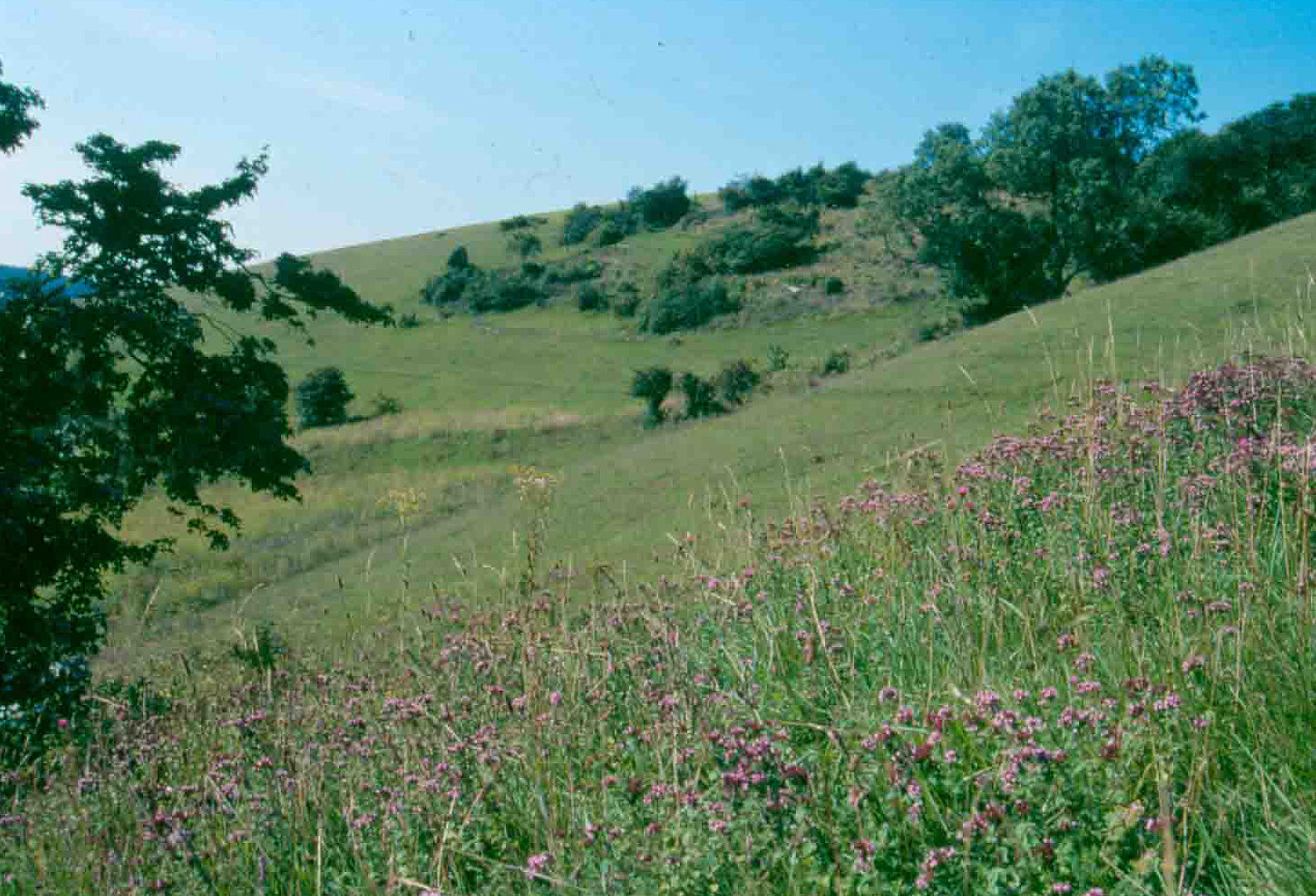 Photo: © Vernon Hucks, 2006
BACK