The Organic Farm Woodland project
The UK has lost 50% of its ancient woodland since the 1930's. Without woodlands flora and fauna that benefit from these diverse habitats become threatened. Agriculture has a crucial part to play in the restoration of our woodland habitats. For most of its history agriculture was intertwined with forestry but over the last 300 years they separated and intensified.
Conventional agriculture has contributed to the deforestation of the land and many foresters have replaced high density broadleaf trees with low conservation value conifers. Organic farming is now recognised as the leading environmental solution for a living working countryside.
The Organic Farm Woodland Project is designed to help protect and preserve woodland habitats by researching and developing new guidelines to enable farmers to integrate woodland management as part of their whole-farm system.
Restore Our Planet have contributed to the overall development of this excellent project.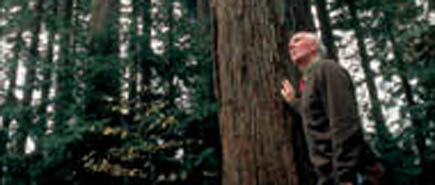 Woodmark standards inspection.
Photo: © Soil Association
BACK