Operation Ocean Task Force – Albatross protection
Restore Our Planet are supporting the RSPB task force who protect the Albatross by educating the world's fishermen regarding the use of longlines. All 21 species of albatross are threatened or near threatened with extinction, mainly because so many of them are caught on fishing long lines each year. Lines up to 80 miles long may contain 10,000 hooks baited with albatross' favourite food, often squid. They seize the baits, become hooked and get dragged underwater where they drown.
It is estimated that 300,000 seabirds are killed in this way each year, 100,000 of which are albatrosses. Albatross do not start breeding until they are at least seven years old. Each species of albatross lays only one egg at a time some once every two years, with individuals known to live up to 80 years each death is a real tragedy. Support from Restore Our Planet has given a huge boost to the work of the RSPB/BirdLife International Albatross Task Force.
It has enabled RSPB to put in place Task Force Instructors in some of the key fishing ports in the southern hemisphere. These intrepid and dedicated staff are making a real difference by meeting with fishermen in ports and on boats and showing them the simple measures they can take to prevent albatrosses becoming caught and drowned on longline hooks.
For more information, visit www.rspb.org.uk and click on the Albatross Task Force link. This provides the latest updates from the Task Force who are keeping web diaries (or blogs) of their experiences.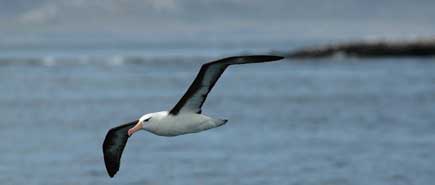 Black browed albatross, West Point Island, Falklands. Photo © Grahame Madge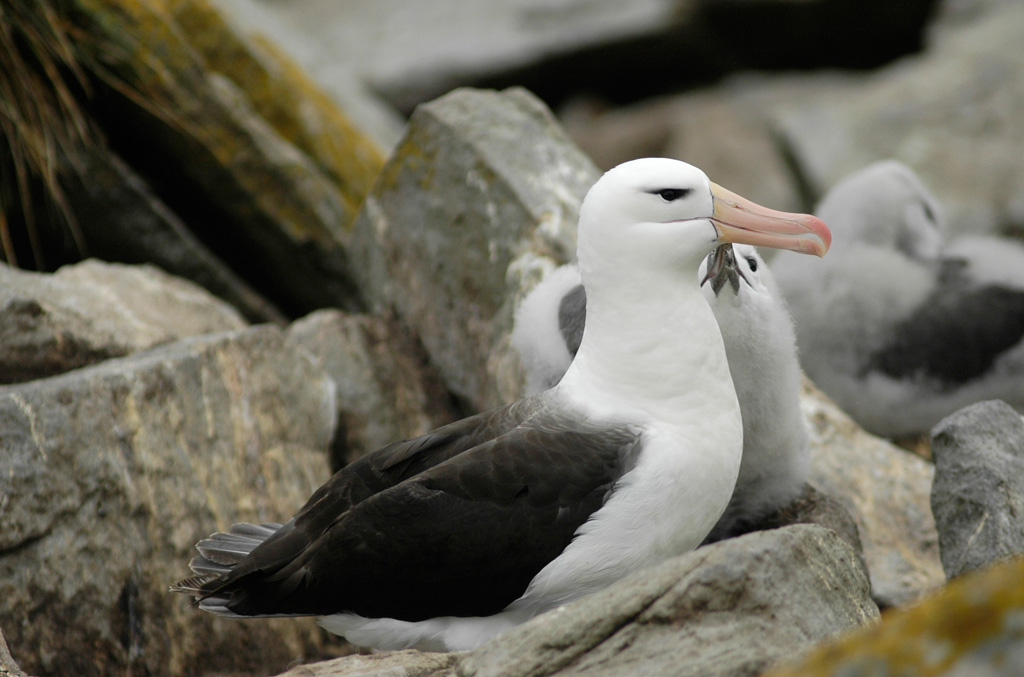 Black browed albatross, West Point Island, Falklands. Photo © Grahame Madge
BACK