Swangey Fen SSS
Swangey Fen is an ancient wet woodland site of special scientific Interest at Attleborough, Norfolk on the banks of the river Thet, an area regularly visited by Otters. The Otter Trust have restored and maintained this site. Over the years areas of open fen have been colonised by Alder, Ash, Birch, and Sallow, blocking the light and drying out the peat.
The aim of the management program is to restore the open fen conditions from over 100 years ago, when peat was dug and wood removed to provide fuel for the poor of the area, reed was cut to provide animal bedding, and in the resultant wet, low nutrient peat and good light rushes, orchids, and many different sedges thrived. Shallow ponds typical of those left by ancient peat digging, are dug to further increase biodiversity.
The wealth of other wildlife especially birds, plants and invertebrates includes both roe and red deer. In order to maintain the 47 acre site the fen areas need to be mown and raked at least once every two years.
Restore Our Planet funded the purchase of a rotary mower and brushcutters and power-rake to help the Otter Trust in this work.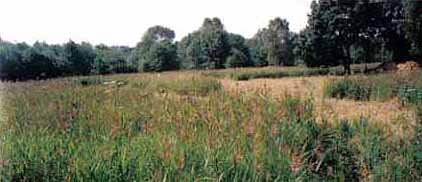 Photo: © Restore UK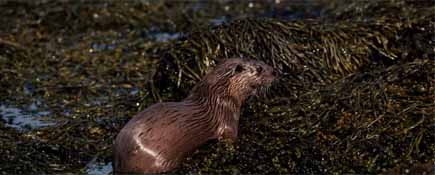 Otter in water and weeds. © Chris Gomersall
BACK