Nottinghamshire Wildlife Trust
The Blue Butterfly Scheme
Restore Our Planet has supported this innovative project which was devised to address the alarming decline of wildflower grassland in the UK – a 97% loss since 1937 – by working with Local Authorities to manage, restore and create wildflower meadows across the County and beyond.
Managed sympathetically grasslands can be composed of a diverse range of attractive wildflowers that support a wealth of wildlife. However, many grassland areas are intensively managed 'green deserts', containing little value for wildlife.
The Nottinghamshire Wildlife Trust has been instrumental in promoting better management of grassland, to local authorities, private landowners and businesses with the aim of making a significant contribution to UK biodiversity.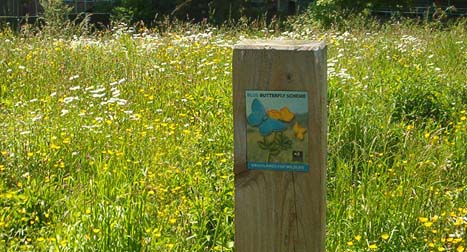 Blue Butterfly Scheme - St Annes Park, Nottingham.
Photo: © NWT
BACK