Wildlife Conservation Society
Ambatotsirongorongo Forest Restoration
Located on the coast of southern Madagascar ( approx. 30 kms west of Tolanaro )and opening to the Indian Ocean, Ambatotsirongorongo Forest ( AF ), a Protected Area in the process of creation, extends across four Rural Communes, namely Sarisambo, Ankaramena, Ranopiso and Analapatsy. Despite its relatively small size AF ( project area 673.3 ha ), which is divided into three fragments, is particularly rich in both flora and fauna. Recent inventories show 220 species of flora and 17 mammal species including 7 species of lemur, 56 species of herpetofaunic have been identified including 16 species of amphibians and 40 species of reptiles. Of the 59 bird species, 20 are endemic to Madagascar.
Today, further to various pressures, anthropic mainly, the areas covered by the forest fragments have dangerously decreased so the existence of that biodiversity is seriously threatened.
The objectives of this project are to restore the forest area and ensure its long term viability. The main intervention strategies involve: a participatory approach with the involvement of all communities and stakeholders; the promotion of a nursery specialist job as a new income-generating activity; capacity building in forest restoration techniques; monthly based monitoring.
Ultimately it is envisaged this will result in a community owned project with 310.2 ha of restored forest ( protected 363 ha ), income-generating activity via the nursery and the local expertise to continue in the future.
Restore Our Planet has agreed support for the five years of this project.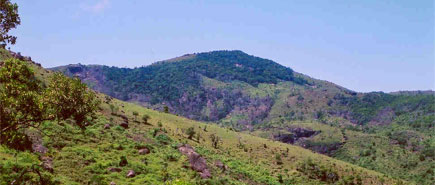 BACK