Black Rhino Breeding and Conservation Programme
Imire Conservation Park is a 10,000 hectare sub tropical, Miombo tract of land 120kms south east of Harare.
It opened in 1972 as a pilot project to allow the reintroduction of wildlife into commercial farming areas.It was an experiment to prove that by taking a holistic approach to intensive agriculture not only could there be economic benefits to the farmer but also that animals indigenous to the area, previously killed and chased out, could become an integral part of commercial farming.
It was so successful that within 10 years the entire 10,000 hectares was fenced and the animals were able to move freely alongside the cultivation and agriculture. Biodiversity benefits were seen immediately including that of trees and grassland. In 2004 Imire merged with National Parks becoming a Conservancy, the owners became trustees, guardians and custodians of the land, animals and conservation.
The Park has become focused on;Reforestation;Endangered species breeding;riverine rehabilitation;sustainable power and fuel production;education and health care.Restore Our Planet has agreed to provide funding aimed specifically at the protection of the Black Rhino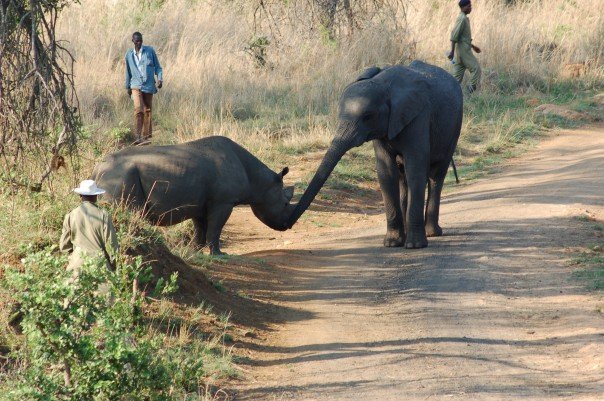 Orphan rhino and elephants have developed strong relations.
Photo © Imire Conservation Park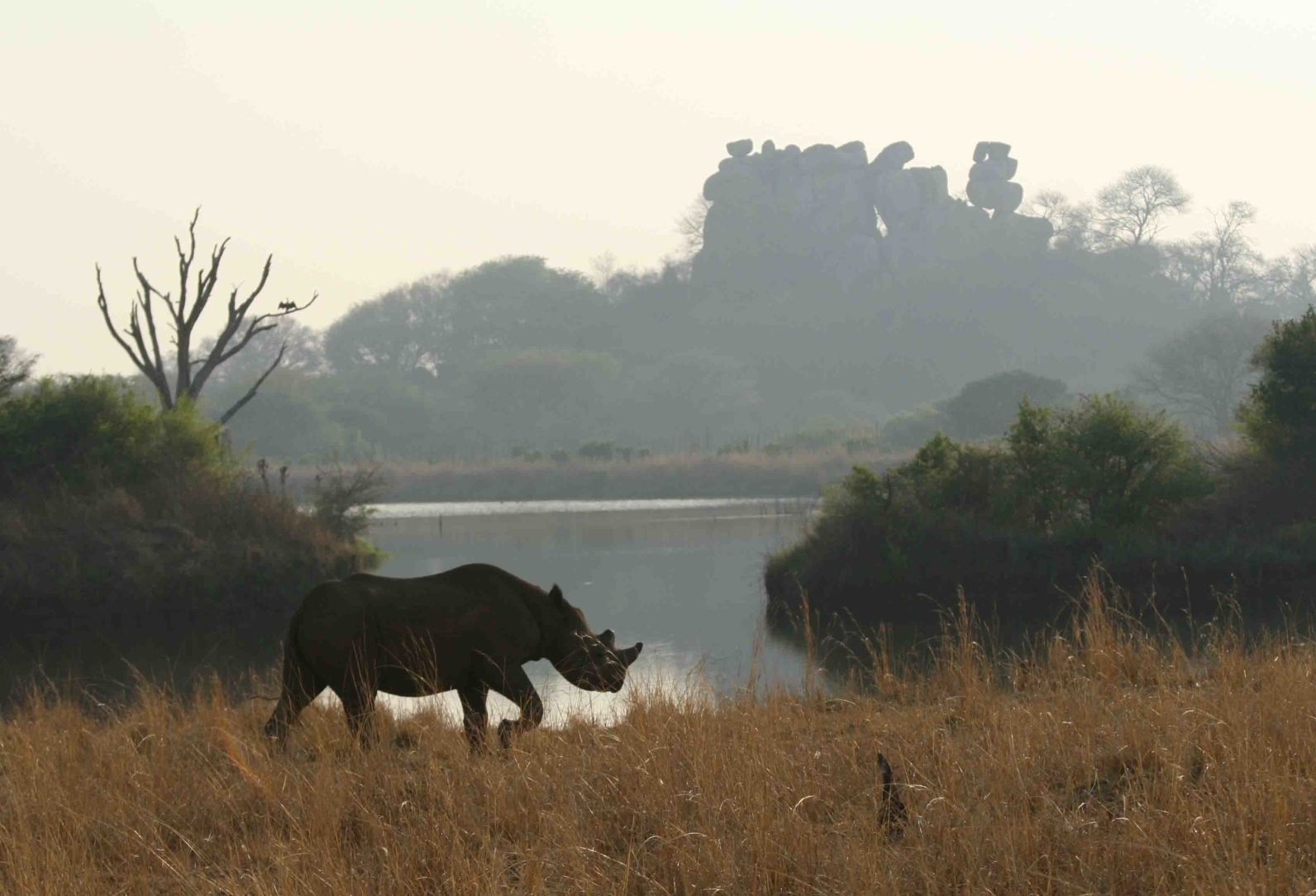 The orphans are free to wander the ranch during the day.
Photo © Imire Conservation Park
BACK