Restoration of the Aberdare Forest Ecosystem
Two-thirds of Kenya is arid, semi arid or desert, leaving one-third to support nearly 30 million people, with cash and food crops, and livestock farming. The same one-third also contains most of the national parks, wildlife habitats, and is also the setting for rapid urban development.
This pressure on land use makes Kenya very susceptible to desertification processes including deforestation and soil erosion. We are helping to fund the Green Belt Movement's three year pilot programme supporting forest adjacent communities in the Central Province area of Kenya to rehabilitate the degraded Aberdare`s mountain range ecosystem and establish community-based natural resource management systems.
The total project aims to plant 5million trees over 5,000 hectares of degraded forest. Our funding will also help rehabilitate degraded river banks, watershed areas and farmlands in 71 sub-locations with a total population of 389,000. Improved access to food, water, fuel wood, medicinal plants and income from the sale of seedlings will benefit a further 90,000 households in the local area.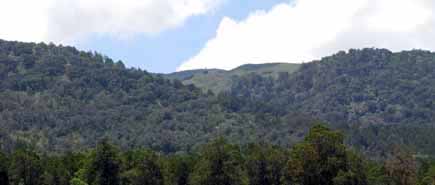 Aberdare Forest. Photo: © Green Belt Movement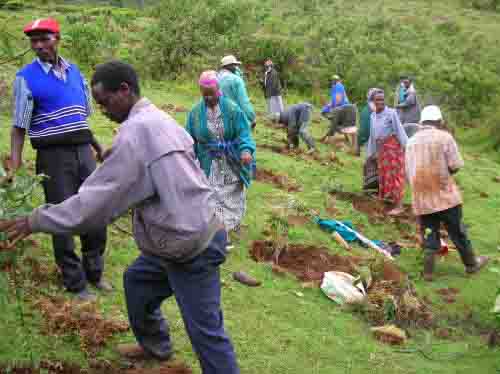 Tree planting in the Aberdare Forest. Photo: © Green Belt Movement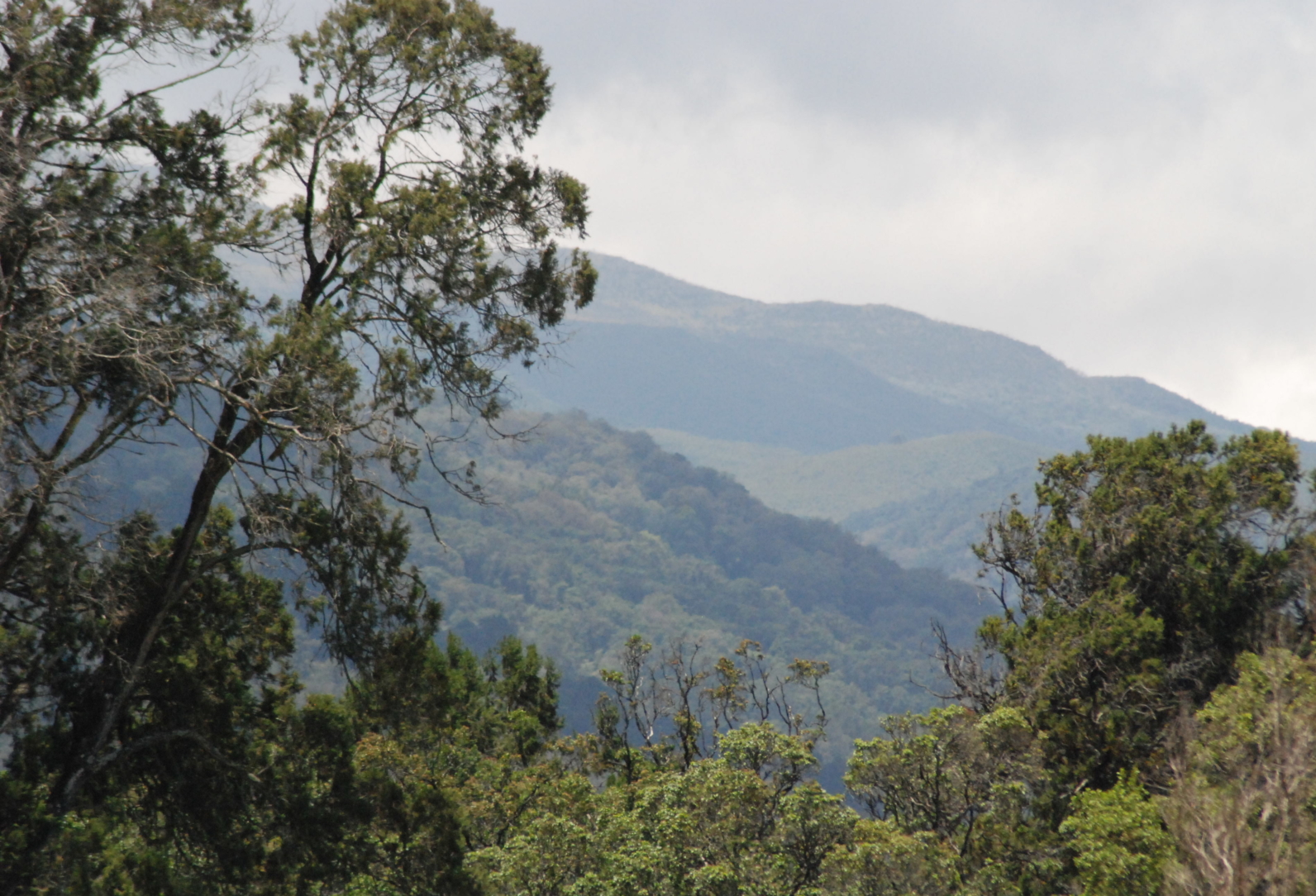 Aberdare Forest. Photo: © Green Belt Movement
BACK