Ash Moor habitat restoration
No recent event left more of a mark on north Devon than the outbreak of Foot and Mouth disease in 2001. When the Government realised the carcass burning had to stop, they commissioned a burial pit at Ash Moor, near Great Torrington.
Land was compulsorily purchased, a road was built and vast holes were dug. However, the disease abated and the dead animals never came, leaving Ash Moor to stand as a grim reminder. The local community approached Devon Wildlife Trust to take over the site and turn it to the public good.
We have helped fund DWT's ambitious programme of habitat restoration to produce a mosaic of hedgerow, grassland, copse and pond. Summer grazing with cattle, a winter burn and controlling the dominance of rushes will help regenerate the Culm grassland found here and a new pond will encourage dragonflies and damselflies to visit the site.
Additionally an increase in Devil`s bit scabious plants should encourage marsh fritillary butterflies some of which have been spotted less than a mile from Ash Moor. Over the summer 2007 DWT`s reserve officers have observed wood white butterflies (a nationally threatened species) and a family of hobbies.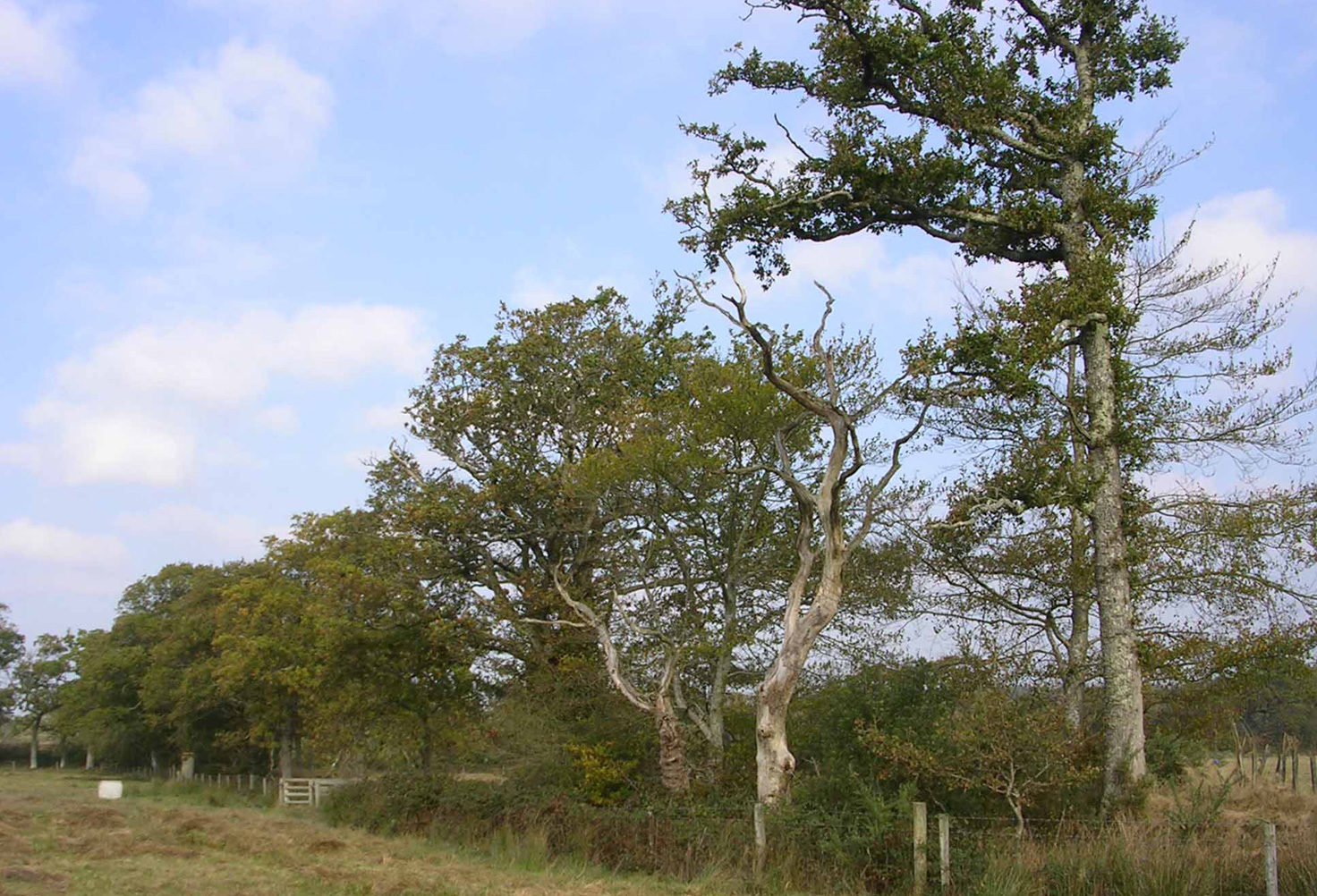 Ash Moor hedgerow.
Photo: © DWT
BACK