Dunsdon Nature Reserve
Devon Wildlife Trust purchased Dunsdon Farm in 2000, shortly after which it was declared a National Nature Reserve (one of only 4 in Devon).
This 63 hectare Reserve, near Holsworthy  site of Culm Grassland also enjoying SAC status under the EU Habitats Directive – the highest form of environmental designation. This internationally rare wet grassland is a very diverse wildlife habitat extremely rich in wild flowers and supporting an immense range of other wildlife. It was named Devon`s Coronation Meadow in 2012 to commemorate the Diamond Jubilee of HRH The Queen.
With such wonderful wildflower areas, this has also become a seed donor site – each year we harvest some of its wildflower seed to create new wildflower meadows nearby. Such an important legacy and ensuring that we can have more areas with such diversity for insects
and other animals that rely on them.
The site is vitally important for its colony of Marsh Fritillary butterflys (one of the ten most threatened spicies in Europe). Restore Our Planet have helped fund the Devonshire Wildlife Trust in its activities to regenerate the biodiversity of the area through scrub clearance and by re-establishing light grazing by cattle and swaling (controlled burning).
An example of some of the work carried out since 2015 as follows.
Grazing
The internal stock fencing and some internal boundaries have been removed to allow cattle access to the site in three large grazing blocks including woodland and scrub areas.
This has resulted in more natural grazing behaviour where the cattle will favour some areas and avoid other parts of the grassland.
Marsh fritillary butterflies appear to be thriving in this new regime. Other grassland species are also doing well, with plants such as petty whin, three lobed crowfoot and devil's-bit scabious being recorded in new areas. Work carried out to reduce scrub in some of the grassland areas has enabled the spread of lesser butterfly orchid, a nationally
important population.
In the woodlands, where no cattle have had access for 50 years or more, the ground flora is developing and becoming more diverse, as the layer of low bramble which covered much
of the woodland floor is becoming more broken through the actions of browsing cattle. The cattle themselves are also more calm as they are able to avoid excessive wind, rain and sun by grazing in the woodland areas.
Scrub clearance
The ongoing work to remove some larger areas of scrub and also create areas of succession
along the scrubby boundaries of some fields is progressing well. Most of these areas will now be left to develop naturally and will respond to the ongoing management regime of grazing and swaling.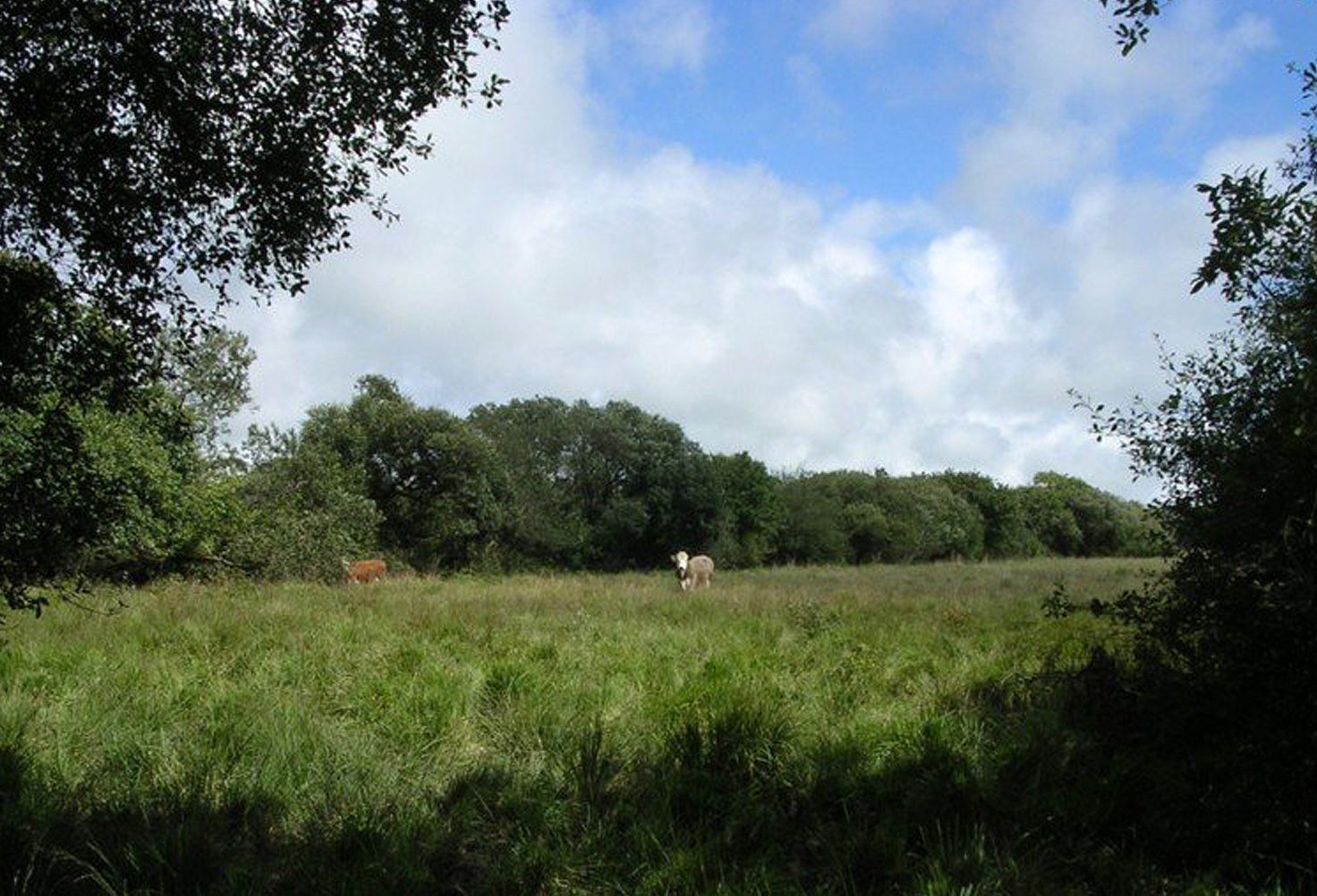 Dunsdon Nature Reserve.
Photo: © DWT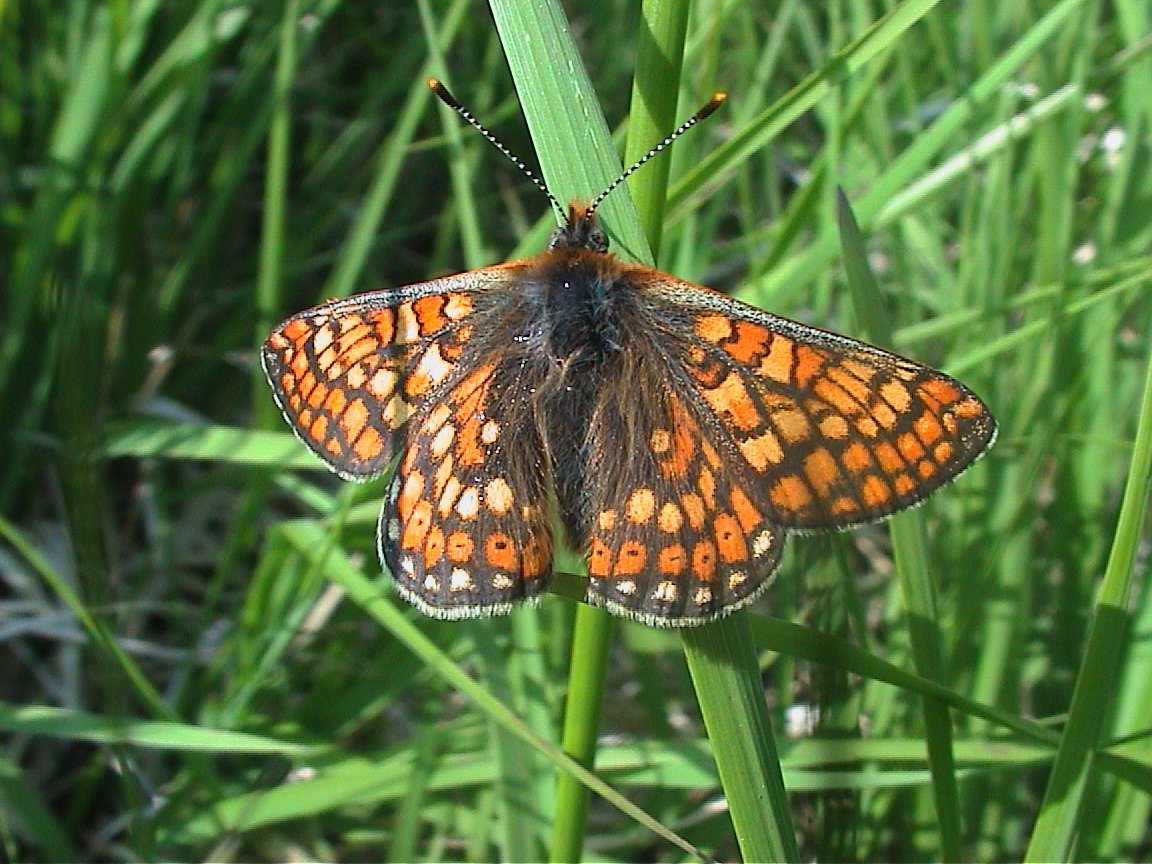 Marsh Fritillary at Dunsdon Nature Reserve.
Photo: © DWT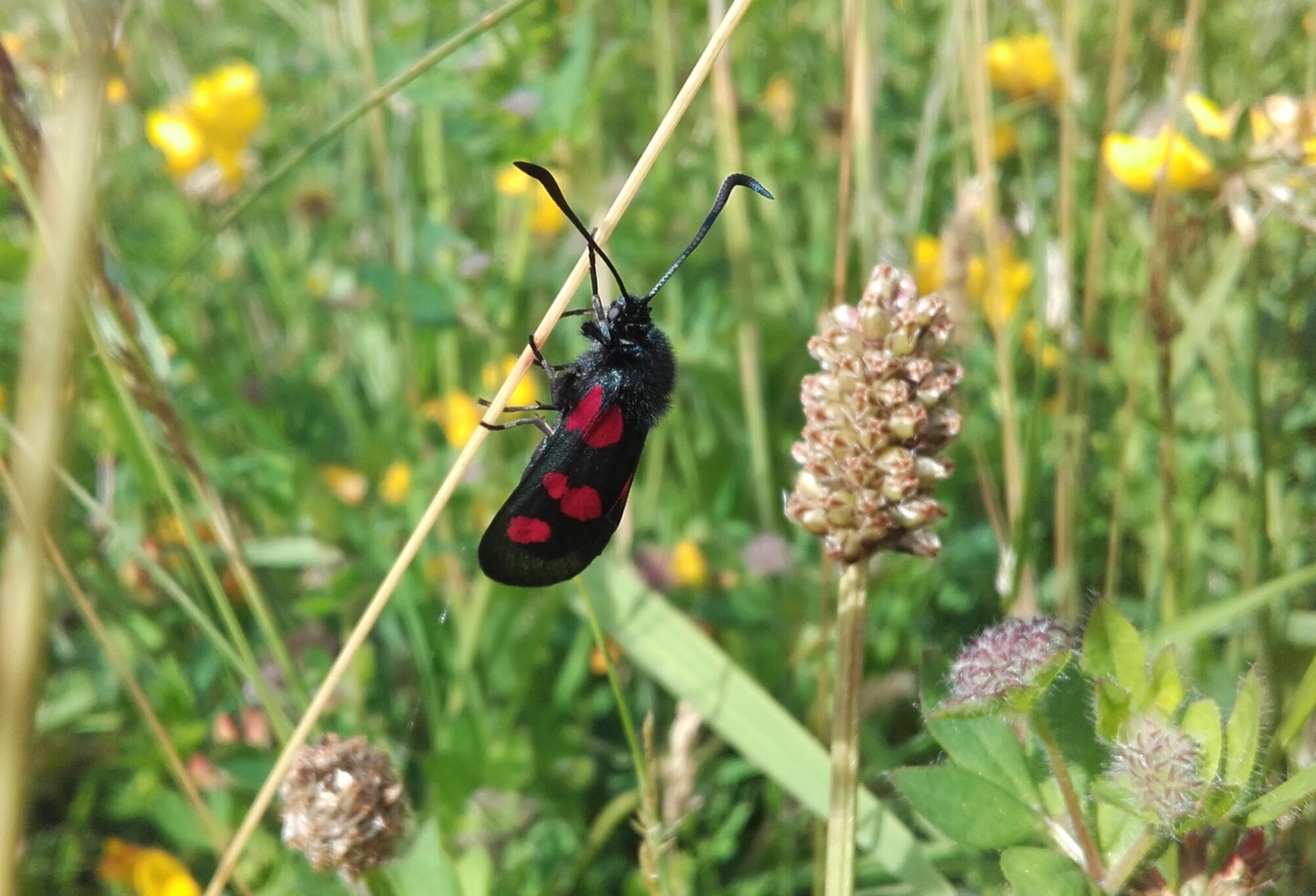 Burnet Moth at Dunsdon Nature Reserve.
Photo: © DWT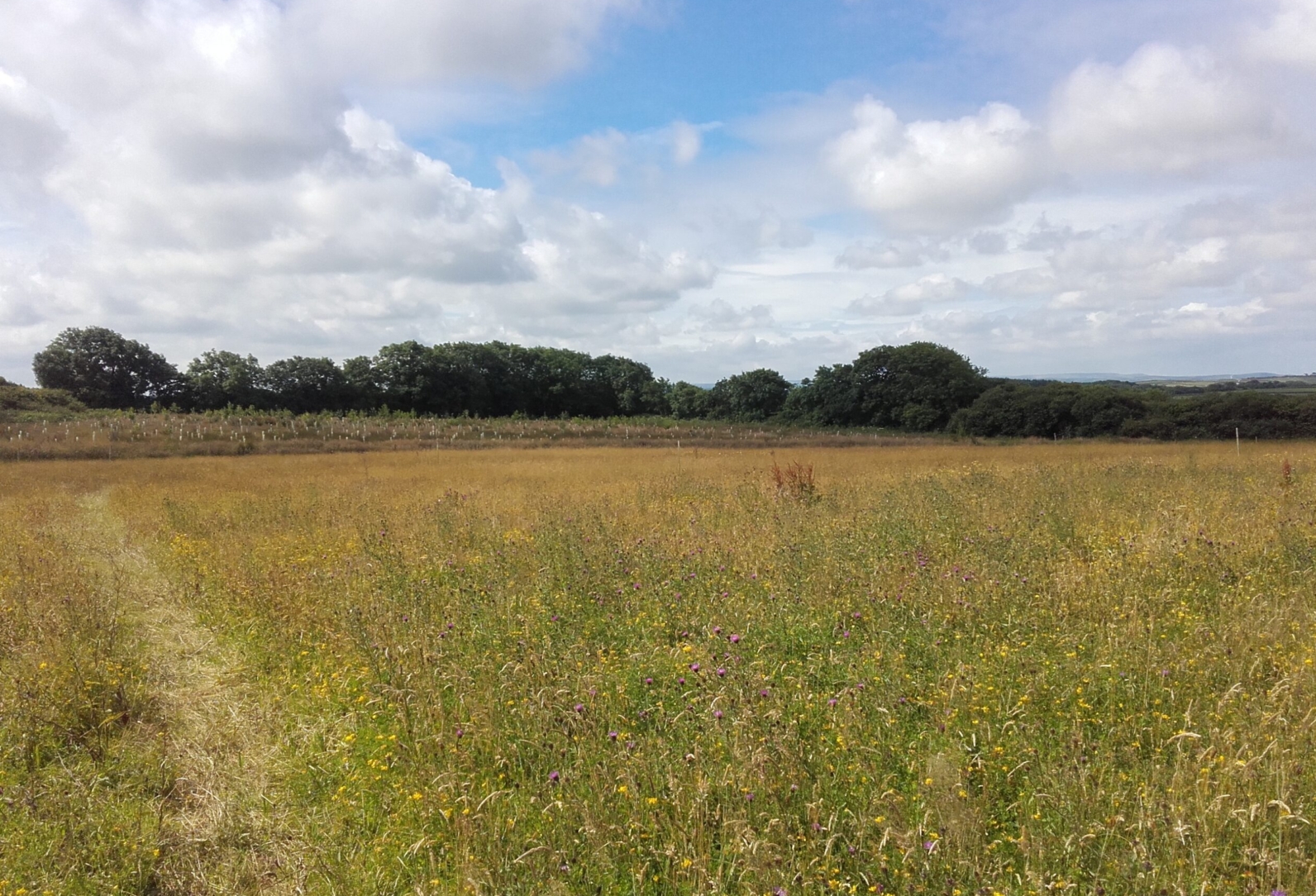 Field restoration at Dunsdon Nature Reserve.
Photo: © DWT
BACK