Glen Affric – Caledonian Forest restoration
Trees for Life is an award winning charity working to restore the native Caledonian Forest to its former range in the Highlands of Scotland. Since 1989, it has planted over 1.3 million trees and has facilitated the natural regeneration of ancient forest remnants in Glen Affric and at other sites to the west of Inverness and Loch Ness. The charity also advocates the reintroduction of the missing species of wildlife that formerly lived in the forest, as they are essential for the reestablishment of a balanced, self-sustaining ecosystem.
Much of the charity's work has been carried out in partnership with Forest Enterprise Scotland in the Glen Affric National Nature Reserve, which contains one of the best fragments of the old Caledonian Forest. However, like many of the remnants, much of the woodland in Glen Affric consists of Scots pine, which is a keystone species in the ecosystem and the largest and longest-lived tree there. The native broadleaved trees are under-represented in the forest, as they were selectively removed for their timber and their seedlings are more palatable to deer, so they have not recovered.
To help address this, Trees for Life launched a project with grant aid from Restore Our Planet to plant a range of native broadleaf species in suitable areas in Glen Affric. Trees which had become scarce, such as oak, hazel, aspen, goat willow, bird cherry, holly, juniper and dwarf birch have been selectively planted in suitable sites, while naturally regenerating seedlings of oak and hazel have been individually protected with tree guards to enable them to grow.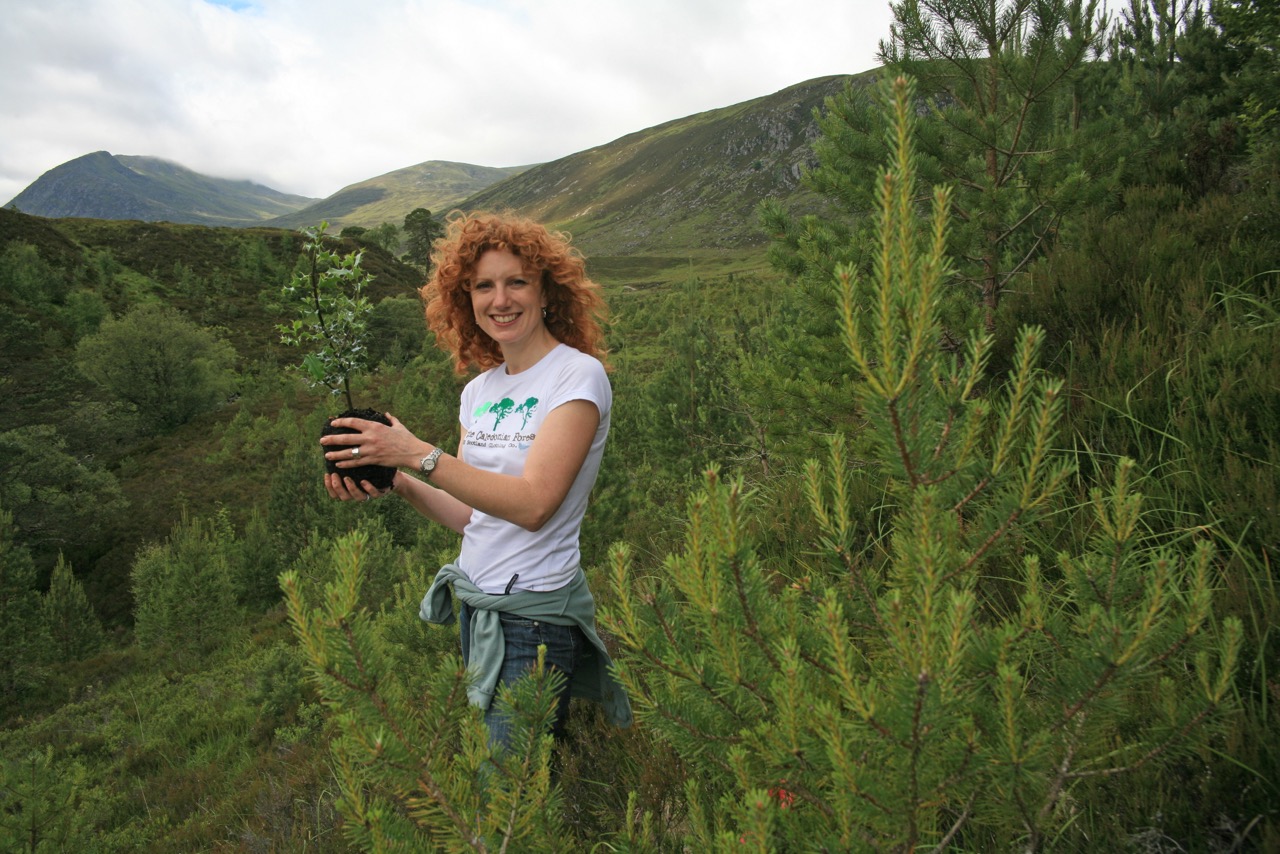 Author & broadcaster Vanessa Collingridge, a patron of Trees for Life, about to plant a holly tree for the charity in Glen Affric.
Photo: © Alan Watson/Forest Light
BACK