Kenyan forest re-generation and re-planting project
The PORINI Trust's main activities include the planting of indigenous trees in 3 key threatened forest ares of Kenya – Mt Kenya forest, Aberdare forest and Mukogongo forest areas in the Rift Valley. They also aim to protect against further destruction of the remaining forests through mobilising and facilitating communities in co-management activities.
Supporting Porini's work in the Aberdare and Mukogongo forest areas, Restore Our Planet have funded the replanting of 300 hectares of degraded forest, with provision of over 600,000 seedlings over 5 years. We have also funded the protection of a further 900 hectares of degraded forest each year encouraging the natural regeneration of over a million more trees, and the re-establishment of areas of the forest for the benefit of the marginalised local communities.
The vital services provided by the re-established forest include the rehabilitation of local natural water resources and the stabilisation of the soil that prevent processes of desertification.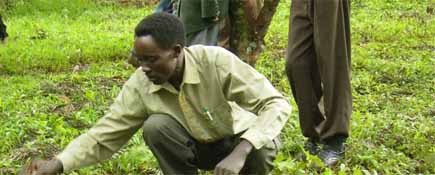 BACK