Kibera Community Centre and land management
Kibera is a township in Kenya 'housing' around a million people. Restore Our Planet helped fund The Kenya Trust to build two new classrooms, a small room and adjacent toilets for The Salvation Army`s school which forms part of the Community Centre in the village.
In addition Restore Our Planet's grant also financed additional tree and shrub planting around the school that will help restore the surrounding degraded land and help encourage sustainable community resource management.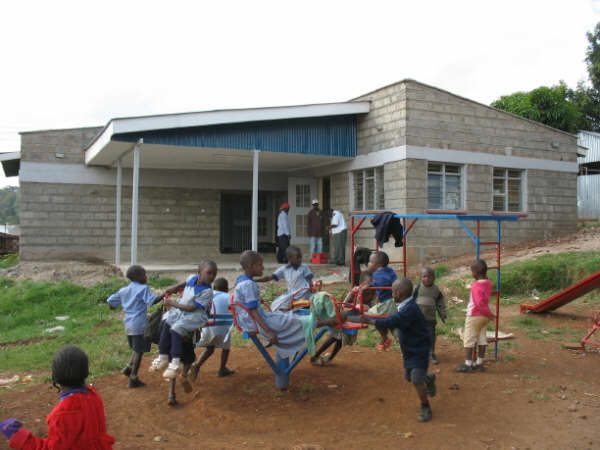 BACK