Mara Community Ecological Governance
This project is a beneficiary of the Gaia/African Biodiversity Network Micro-Projects Fund.
The project will be implemented in two localities-Kuruya village in Tarime district and Bwasi village in Musoma district, both in Tanzania. Tree planting will be carried out on Isarawa hills which are located between Kuruya and Irienyi village and Bwasi community forest. Problems and challenges include rapid deforestation due to high population, requirements for fuel wood, shifting cultivation of food crops and cotton, charcoal and brick burning and construction material. There are also tensions between major religions, modern education and customary beliefs and practices.
However the communities have started appreciating the role of culture in conservation and ensuring sustainable management of resources and as a result there is the required goodwill and trust.
Activities will include community dialogues with members of Bwasi and Kuruya villages on forest protection and regeneration, training in ecological governance practices and legal systems and the planting of seedlings on degraded land and on community farmland for agroforestry purposes.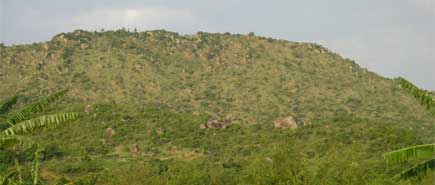 Depleted land and hills at Bwasi village. Photo © Foundation HELP
BACK