Protecting Quilombola Forests in the Brazilian Amazon
Protecting Quilombola Forests in the Brazilian Amazon forms a part of the `In Their Lifetime` appeal established in 2009. This is a pioneering appeal that enables Christian Aid to try out new approaches to fighting poverty and scale up the ideas that work best.
It`s about bringing together philanthropists, technical experts and grassroots organisations to find radical new solutions to entrenched, complex problems. The overall objective of this project is to protect 1,019,768 hectares of tropical rainforest which is both the home and source of survival for some 2,000 Quilombola families in the northern State of Para, Brazil.
This can be achieved by building the knowledge and capacity of the forest-dependent Quilombola communities to defend and protect their territory from activities such as illegal logging and mining. Also by sensitizing state stakeholders and wider Brazilian society about the need for public policies and measures to protect the rainforests and the crucial role the Quilombola can play.
Restore Our Planet is pleased to support this innovative project.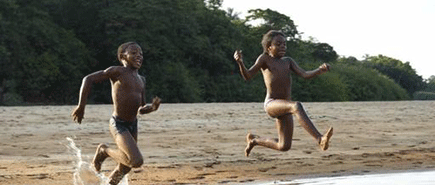 Quilombola children, Deivite and Dielem play after school, swimming in a tributary of the Amazon
© Christian Aid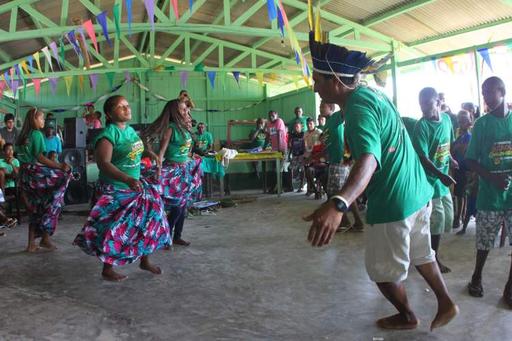 Territories workshop Photo © Christian Aid
BACK